Lowriders And The Hip Hop Culture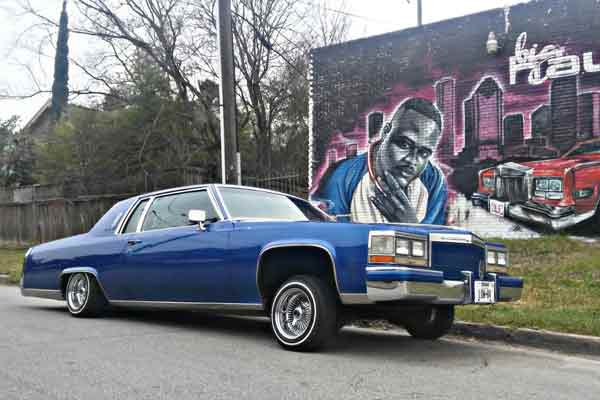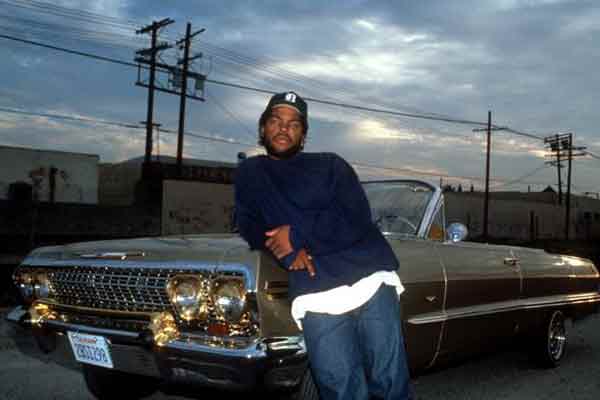 Most fans of West Coast hip-hop are familiar with the distinctive look of specialized cars known as "lowriders".
The cars and lowriding culture resonated across regional and racial lines.
A lowrider or low rider is a customized car with a lowered body. These customized vehicles are generally individually painted with intricate, colorful designs, rolling on wire-spoke wheels with whitewall tyres.
Lowrider rims are generally smaller than the original wheels, ranging down to 13 inches (330 mm). They are also fitted with hydraulic or air bag systems that allow height adjustable suspension, where the vehicle is raised or lowered at the owner's command.
Given these specific characteristics, while a lowrider is always a lowered car, a lowered car is not always a lowrider.
The term is used to describe a class of vehicle, not simply the height from ground to chassis.
The term lowrider can also refer to the driver of the car.
So how did these cars become associated with the hip hop culture?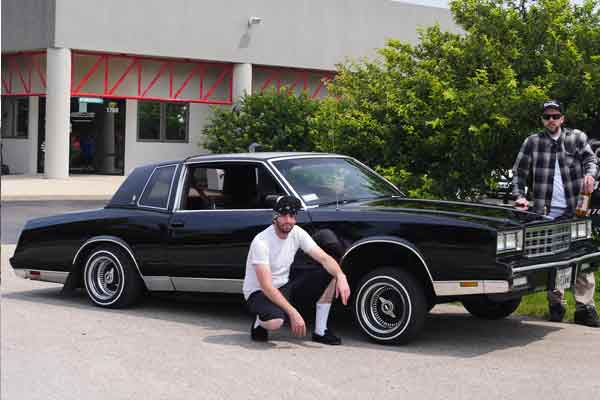 The lowrider movement began in the heart of Latino neighbourhoods in Los Angeles in the mid 1940s and boomed in the 60s and 70s. African American car enthusiasts also began developing lowriders of their own.
The image of lowriders coasting down L.A.'s Crenshaw Boulevard and bouncing in rhythmic unison to the bass-driven music of gangsta rap would become synonymous with the stylized presentation of west coast, urban hip hop culture.
Cars like the Chevy Impala, easily of the most common lowriders, were lowered and fitted with hydraulic suspensions which would make the car bounce, literally, at the push of a button.
In the early 1990s, the paradigm changed concurrently with the crack epidemic of the 80s and the 90s and the rise of L.A. gangs. The gang wars had a powerful impact on Los Angeles in those years with rival gangs flourishing and gang-related violence reaching all-time highs on a regular basis.
The rap scene of the 90s was all about the rise of West Coast "gangsta rap".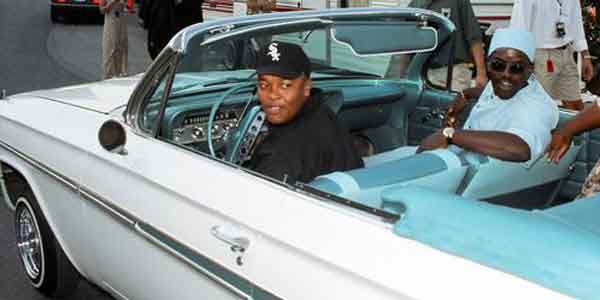 In the 1990s, lowriders became strongly associated with artists like Dr. Dre, Snoop Dogg and, most importantly, Eazy-E and the NWA, rap super group which was also fictionalized in the 2015 film "Straight Outta Compton".
They were under the limelight and they were using lowriders in their music videos. From then on, many rap artistes and their adherents jumped on the bandwagon.
Today, just 30-odd years later, the lowrider movement isn't dead but it sort of faded away. Lowriders are not as ubiquitous in the rap scene as they once were and, more to the point, because rappers make so much money that they can afford to buy Bugattis.