5 Presidents That Were Assassinated In Their Cars
Have you ever wondered why there is so much fuss about the security of Presidents whenever they move in their motorcades?
From the bulletproof presidential cars, the waving flags, the brazen sirens, the long stretch of vehicles bristling with heavily armed security service agents, the anti-bomb squad, etc.
Indeed, the overzealousness of the President's security details could be somehow annoying.
And you wonder – are these really necessary?
Well, events of the past have made the need for extra security measures to be enforced in order to secure Heads of nations.
For a better understanding, we will be highlighting 5 presidents that were killed while in transit.
Rafael Trujillo
Rafael Trujillo was a Dominican politician and soldier.
He served as president from 1930 to 1938 and again from 1942 to 1952. He ruled for the rest of the time as an unelected military strongman under figurehead presidents.
His 31 years in power are considered one of the bloodiest eras ever in the Americas. Trujillo and his regime were responsible for many deaths, including between 20,000 and 30,000 Haitians in the infamous Parsley massacre.
On Tuesday, 30 May 1961, Trujillo was shot and killed when his blue 1957 Chevrolet Bel Air was ambushed on a road outside the Dominican capital. He was the victim of an ambush plotted by a number of his men.
John Kennedy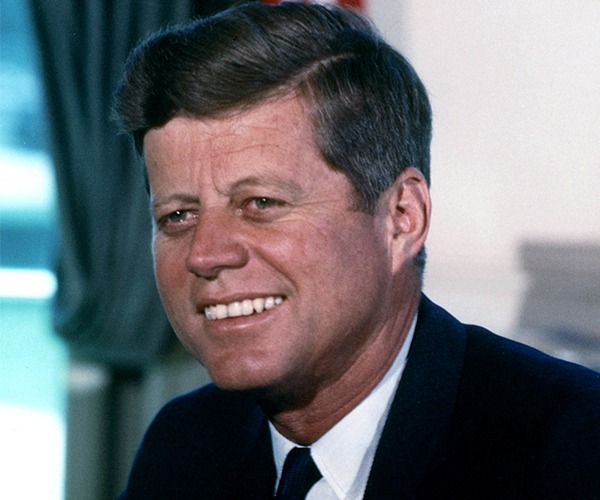 John Fitzgerald Kennedy or "JFK" served as the 35th president of the United States. He was President from January 1961 to November 1963.
On November 22, 1963, he was assassinated in Dallas, Texas.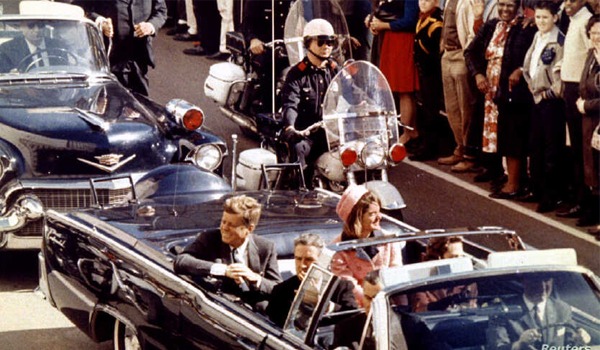 President Kennedy was travelling in a presidential motorcade through downtown Dallas when he was shot. He was hit in the back, the bullet exited via his throat, and once in the head.
Kennedy was rushed to the hospital for emergency medical treatment, where he was pronounced dead 30 minutes later. He was 46 years old and had been in office for 1,036 days.
Murtala Muhammed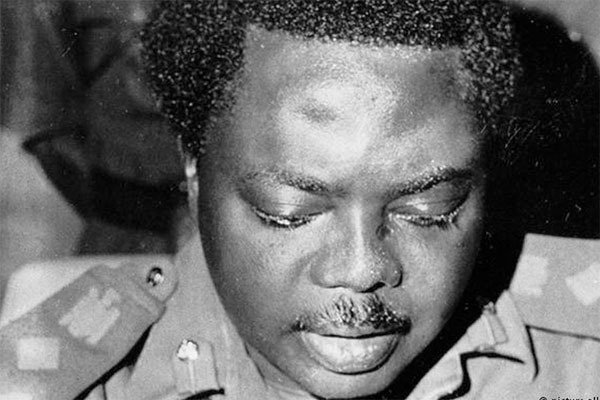 General Murtala Muhammed was a Nigerian Army General who became the fourth Head of State of Nigeria.
On Friday 13 February 1976, Murtala Muhammed was assassinated.
This happened as Muhammed set off for work along his usual route. Shortly after 8 a.m., his Mercedes Benz car travelled slowly in the infamous Lagos traffic near the Federal Secretariat at Ikoyi in Lagos.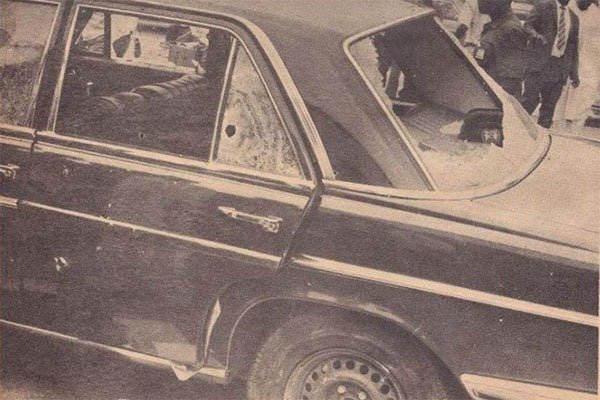 There, a group of soldiers emerged from an adjacent petrol station, ambushed the vehicle and shot and killed him.
Murtala Muhammed was 37 years old when he was assassinated.
René Moawad
René Moawad was the 13th President of Lebanon. His Presidency lasted for just 17 days in 1989. That is, from 5 to 22 November.
As he was returning from Lebanon's Independence Day celebrations on November 22, 1989, a 250 kg car bomb was detonated next to his motorcade in West Beirut, killing him and 23 others.
Ezzedine Salim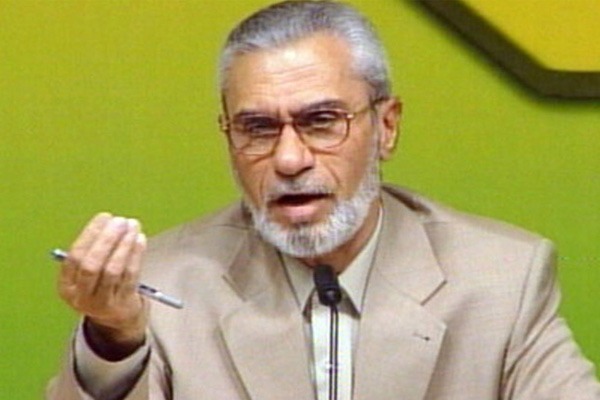 Ezzedine Salim was one of the leading members of the Iraqi Dawaa Movement between 1980 and 2004. He served as the President of the Governing Council of Iraq (45th Prime Minister of Iraq) in 2004.
Abdel Zahraa Othman, also known as Ezzedine Salim, was killed by a suicide car bomb on May 17, 2004. He was one of the six Iraqis killed in the bomb blast near a US checkpoint in central Baghdad.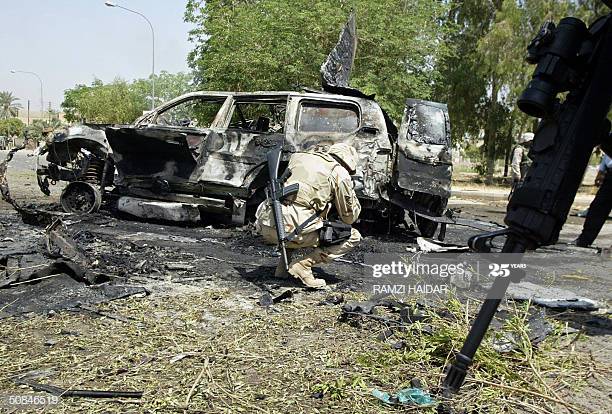 Eyewitnesses in the Kindi neighbourhood, where the attack took place, said that the bomber waited in a red Volkswagen Passat for Mr Salim's four-car convoy to pass.
He then triggered the device, consisting of explosives and artillery shells, killing the Shia Muslim leader, his aide and a number of civilians.
The force of the blast was so great that Mr Salim's vehicle was tossed into the air. Several of the victims were blown to pieces.