Checkout 7 Nigerians Who Own Rolls-Royces In The UK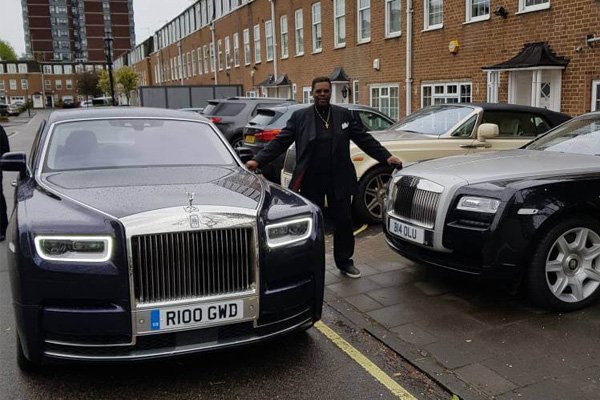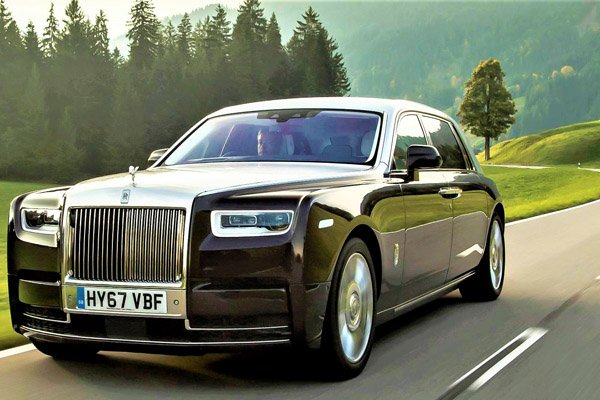 They are millionaires. Well, two of them are actually billionaires. In Dollars.
So, clearly, they are financially-equipped to acquire any kind of car that the automotive industry has to offer.
These moneyed Nigerians own at least one of the world's most prized luxury cars – the Rolls-Royce.
However, there is something unique about this set of Rolls-Royce-owning Nigerians.
They keep and use their Rolls-Royce in the UK . Well, some of them actually have  Rolls-Royces in Nigeria
Autojosh.com presents a profile of  some Nigerians who own Roll-Royces that are stationed for their use in the UK.
Prince Adedapo Oluseun Abiodun is the CEO of Heyden Petroleum Limited.
He is also the CEO of Innovative Ventures Limited and Securitel Consult Limited – an indigenous Nigerian company specializing in the provision of telecommunication systems, electronic safety and security engineering from 1991 till date.
Prince Abiodun is also the Chairman of First Power Limited, a power generating company from 2009 till date.
Prince Dapo Abiodun owns a Rolls-Royce Ghost. It is kept in his London home.
Chief Dele Fajemirokun served as Chairman of Food Concept and Entertainment Plc. He currently serves on the Board of many companies in various capacities as both Chairman and Director.
He is the Chairman of AIICO Insurance Nigeria Plc, Xerox HS (Nigeria) Limited, Kings Guards Limited, Logic Sciences Limited, Spar Aerospace and GS Telecom amongst others.
Chief Dele Fejemirokun owns an old Phantom in Nigeria. However, he keeps a newer model Rolls-Royce Phantom (series 2) in his London home.
Babatunde Tijani Folawiyo is the Managing Director of Yinka Folawiyo Group, which has interests in energy, agriculture, shipping, real estate and engineering.
He also serves as Director of MTN Nigeria Ltd. Tunde also founded Folawiyo Energy Ltd, a subsidiary of the Yinka Folawiyo Group of Companies.
According to Forbes, he has an estimated net worth of $650 million and is the 39th richest person in Africa.
He is not known to own a Rolls-Royce in Nigeria. However, he has a Rolls Royce Wraith in his London penthouse.
Michael Adeniyi Agbolade Ishola Adenuga Jr owns Globacom, Nigeria's second-largest telecom operator. Globacom also has presence in Ghana and Benin.
Mike Adenuga also owns stakes in the Equitorial Trust Bank and the oil exploration firm Conoil PLC.
In 2017, Forbes estimated his net worth at $5.8 billion, which makes him the second-wealthiest Nigerian behind Aliko Dangote, with a net worth of $14.1 billion.
The Globacom chairman rarely make public appearances. He does not own a Rolls-Royce in Nigeria. He, however, owns and keeps one in London.
Femi Otedola is a Nigerian businessman, entrepreneur philanthropist, and chairman of Forte Oil PLC, an importer of petroleum products.
He is also the founder of Zenon Petroleum and Gas Ltd, and the owner of a number of other businesses across shipping, real estate and finance.
He recently invested in power generation as part of the liberalisation of the sector in Nigeria.
In Nigeria, Femi Otedola owns a fleet of Mercedes Benz cars. However, in London, Femi owns 2 Rolls-Royces – one, a 4-door and another, a convertible Rolls-Royce.
Segun Fagboyegun is the Managing Director and CEO of JOF Nigeria Limited. He has had over 25 years experience in the fields of Law, Finance and Business Management.
He is the founder of Segun Fagboyegun & Associates, a firm of solicitors, advocates and legal consultants based in Lagos.
JOF Nigeria Ltd has visible presence in key sectors of the Nigerian economy such as Commodity Trading, Import and Export Services, Logistic Services, Real Estate Development, Portfolio Investments in Shares and Vegetable Oil Manufacturing.
He currently serves on the Board of Directors of several reputable companies including Tulip Cocoa Processing Ltd. and Araromi Ayesan Oil Plantation Plc, amongst others. He is a member of the Institute of Directors (London).
Segun Fagboyegun is one of the elite Nigerians who although he does not own a Rolls-Royce here in Nigeria, owns one in London.
Prince Bolu Akin Olugbade, the Are Ona Kakanfo of Owu Kingdom (Chief of Defence of Owu Kingdom) is a philanthropist and a one time Nigeria's presidential aspirant.
He is an avid Rolls-Royce collector. At the last count, he has acquired about 10 Rolls-Royces.
His 10 Rolls Royce cars are in his houses all over the world.
However, he has two that he uses whenever he is in the UK.