Mercedes-Benz 600: This Luxury Car Was A Favourite Among Top Political Dictators (See PHOTOS)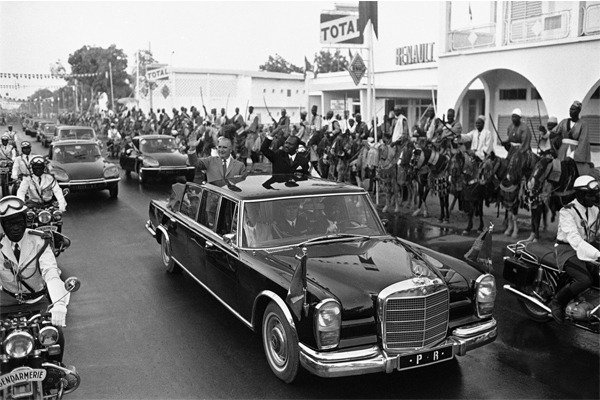 The Mercedes-Benz 600 (W100) is a line of ultra-luxury cars. It was produced by Mercedes-Benz from 1963 to 1981. This luxury car was the forerunner of the modern Maybach marque.
The Benz 600 "Grossier" (Grand) Mercedes definitely lived up to its name. It was the car of choice for affluent celebrities and powerful world leaders.
In the mid-1960s, to acquire a brand new Grossier, one should be equipped with $20,000. In today's term, that would be about $150,000.
The production of the car had a short run (1963 to 1981). Only 2,677 of the Benz 600 were ever shipped.
During its run, cultural and pop luminaries like Hugh Hefner, Jack Nicolson, Coco Channel, and Pope Paul VI, Elvis Presley, Eric Clapton, Elizabeth Taylor, Queen Elizabeth II, etc found comfort in its fortified and spacious cabin of the Grossier.
The 600 was also the choice of dictators, despots and fascist strongmen: Idi Amin, Pol Pot, Saddam Hussein, Mobutu Sese Seko, Kim Jong-il, François "Papa Doc" Duvalier, Muammar Gaddafi, and Richard Nixon all rode in the 600.
Below are photos of some cultural and political strongmen who owned a Mercedes Benz 600.
political Leaders
During that era, the Mercedes Benz 600 was also a favourite among affluent celebrities. Below are some celebs that own the behemoth.
The luxury ride came in four variations. There was the short-wheelbase (SWB) model. There was also the long-wheelbase (LWB) and limousine (Pullman) models. It also had the "landaulet", the convertible model.