The All New 2018 Audi A8 Is Here. It Comes With Foot Massaging Feature (Photos)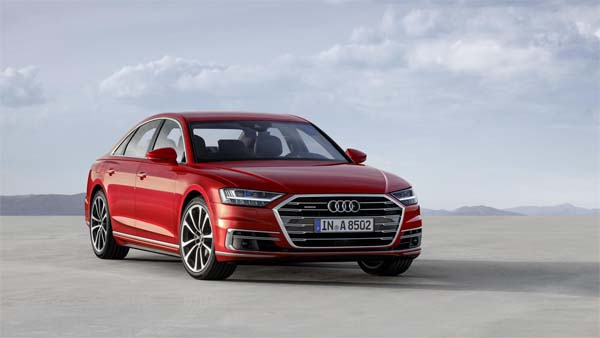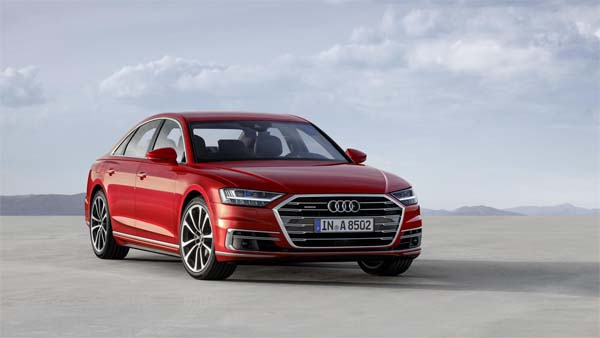 The 2018 Audi A8 represents the future of luxury.
It is larger than the outgoing model, comes in 12 exterior colours, a new Single-frame grille, with HD Matrix LED high-beam headlamps aka lasers, the car isn't extremely futuristic.
Compared to the current A8, the interior has a new virtual cockpit that displays important vehicle information in full HD resolution of 1,920 x 720 pixels, 10.5-inch centre infotainment screen. Virtually everything in the car relies more on the touch-screen and voice commands to access various functions.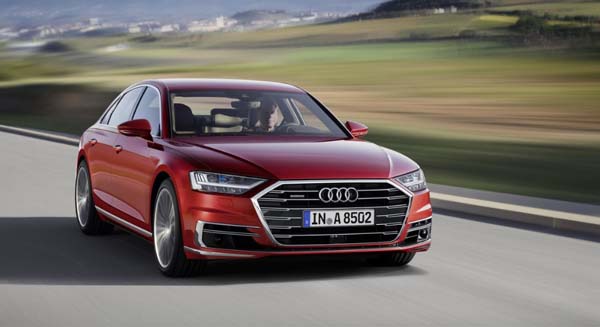 The New A8 also has an autopilot system which uses laser scanners, radar and other sensors to get the mapping of the surroundings, this helps to relieve the driver, especially during traffic. The autopilot can also park perfectly even when the driver is not around, but the process can still be monitored by the driver with his smartphone which must have been used to activate the autopilot system earlier.
Other features include; 41 different driver assistance systems, 3D audio sound systems, cameras and sensors, connected smart phones, temperature control systems as well as a foot rest at the back-seats that have foot massaging functions. Talk about luxury.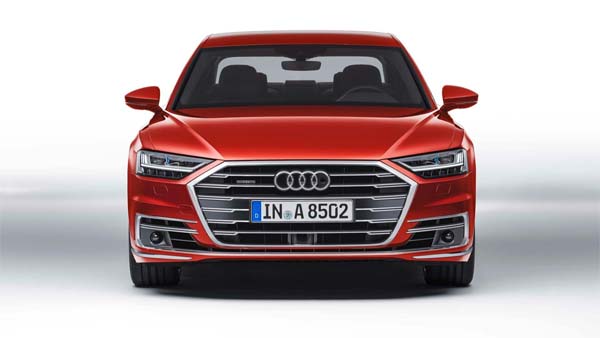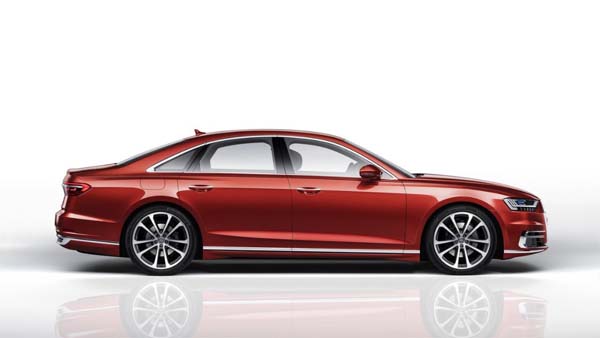 See Related Post: Audi R8 Sport Car Worth N40m Spotted Inside An Airplane In Lagos (Photos)
In the mechanical aspect, the eight speed tip-tronic four-wheel- drive Audi A8 comes with a pair of turbocharged V6 engine which have a 3.0-litre TFSI petrol mill that gives 340 horsepower, and a 3.0-liter TDI diesel with 286 horsepower. Audi promises 4.0-litre V8 engines for both gasoline and diesel power, W12 model and e-tron plug-in hybrid in its future models.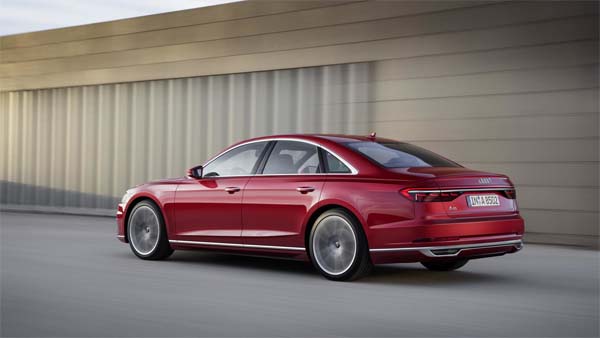 The most interesting feature of the Audi, is its smooth ride like that of a Sedan but still maintains its sports car agility. This was possible due to the new AI active suspension, that consists of an electric motor and numerous other components for each wheel, allowing the system to adjust suspension load independently.
The new 2018 Audi A8 will launch between September and December in Germany, with starting price that range from N37.8m ($103,000 ) to N39.3m($107,000) compared to the current A8's price of N30.3m($82,500).
See more photos below;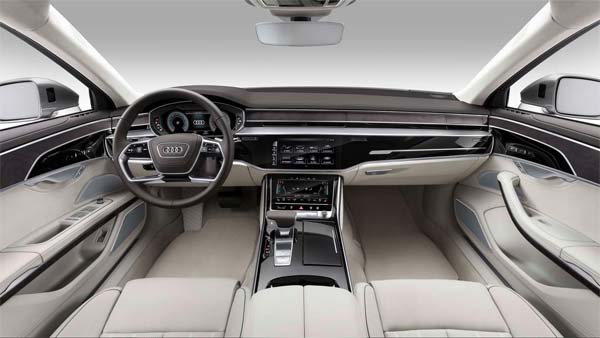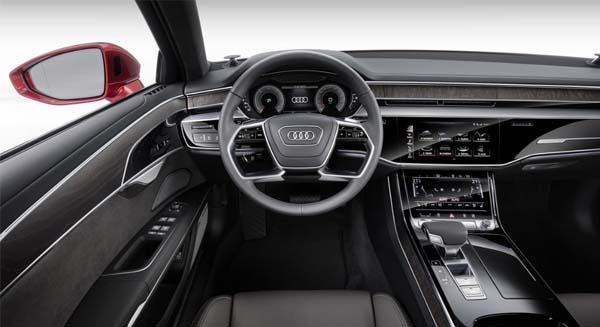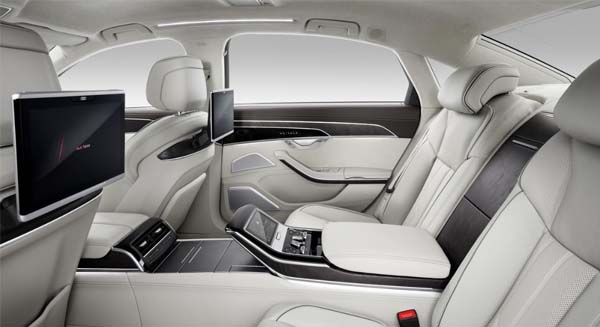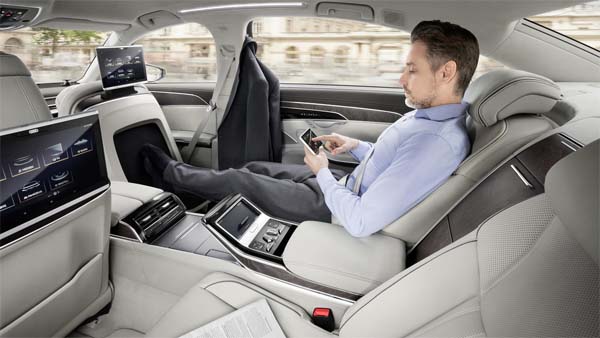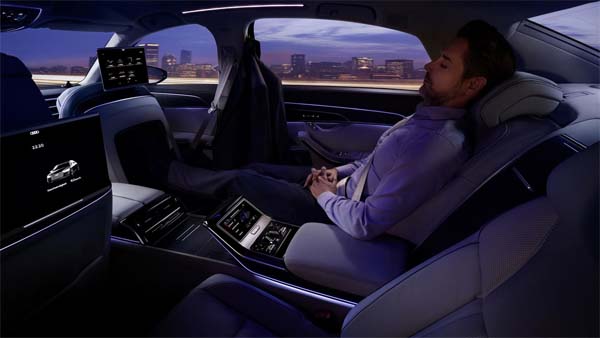 See Related Post: Audi R8 Sport Car Worth N40m Spotted Inside An Airplane In Lagos (Photos)