The cutest SUV on Nigerian road – 2015 Porsche Macan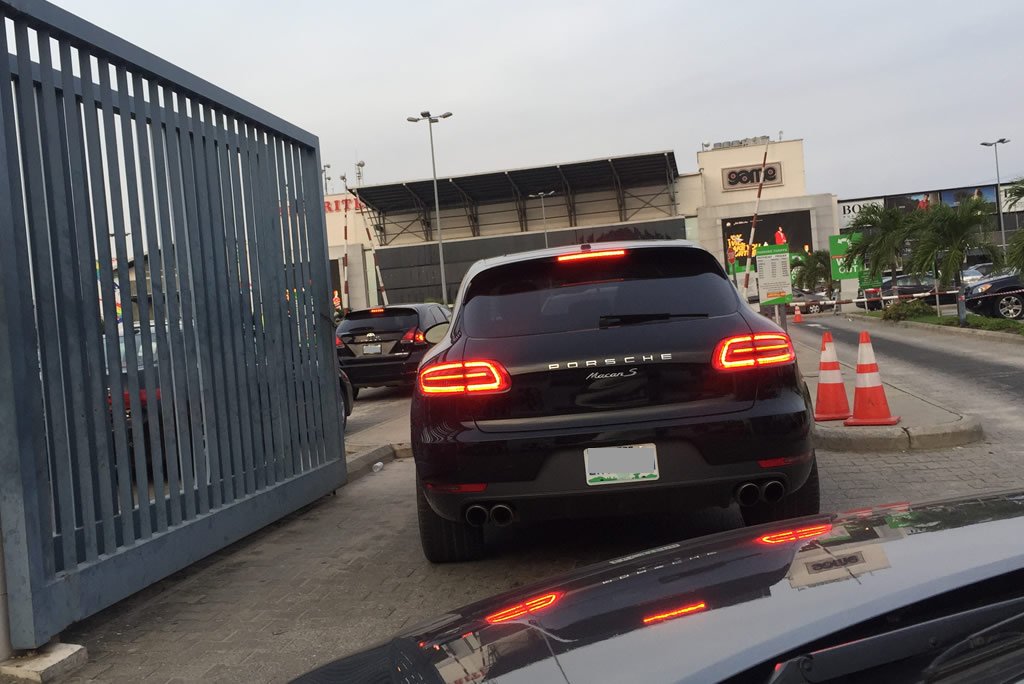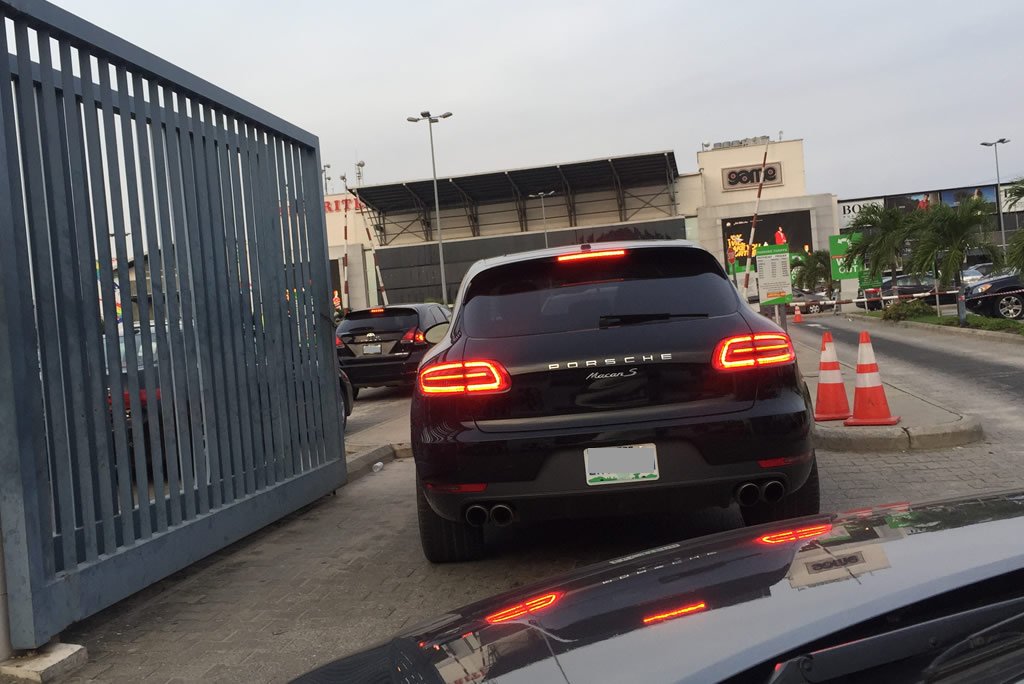 The Porsche Macan is the most successful model in the Porsche line-up with buyers waiting about 9 months before taking deliver of their order.
This N28 million Macan was spotted in Lagos and the ride was absolutely awesome. Nigerians should be respected as we usually buy these vehicles cash down compared to our foreign counterparts who usually buy them on credit and pay over 4-5 years.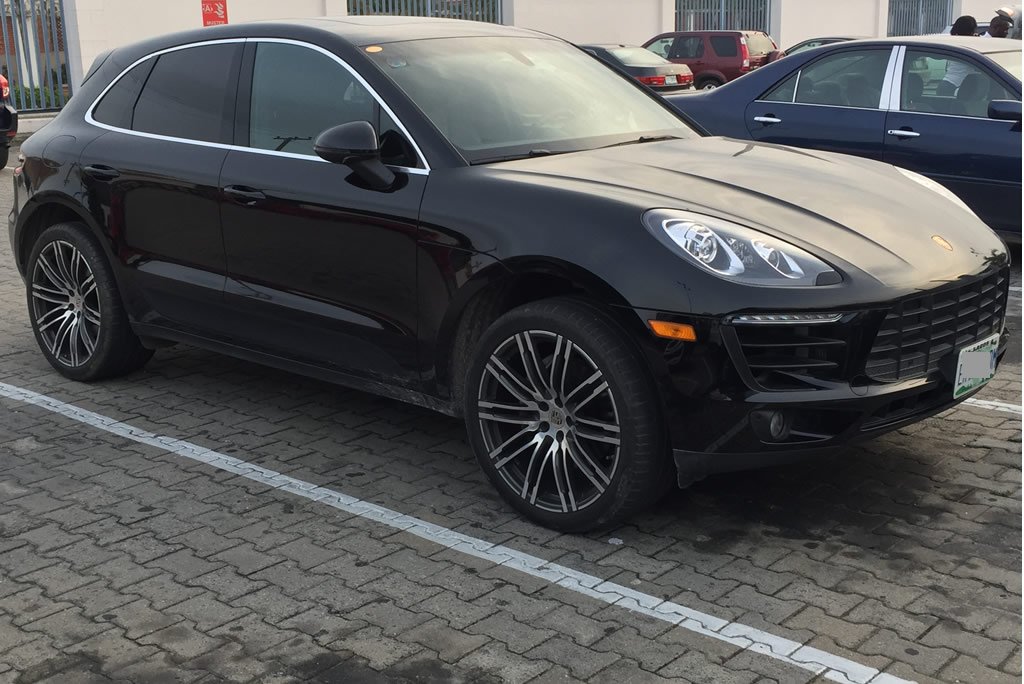 See more pictures and features of the Porsche Macan:
Engine type: 3.0L V6 Twin-Turbo.
Transmission: 7-speed Porsche Doppelkupplung (PDK). This means the vehicle has a dual clutch system which allows it to change gears instantaneously and the driver won't even notice.
Drive train: All Wheel Drive
Fuel economy: 17 mpg in the city and 23 mpg on the highway.
Fuel tank capacity: 19.8 gallons (75 litres)
Horsepower: 340 hp @ 5500 rpm
Porsche Torque Vectoring Plus (PTV+): For improved stability and agility as well as reduced body roll.
Launch control: This feature is meant for speed enthusiasts who want their car to take off like it has jet engines.
Sport plus package: On center console, affects throttle characteristics, systems such as PSM and PTM
Porsche Rear Seat Entertainment: Includes two high-resolution 10.1-inch colour touchscreen displays with internal 32 GB flash memory for the storage and playback of up to 4,000 MP3 files.
Six-disc CD/DVD changer: You have to pay $500 if you want this feature to be added to your vehicle. However, most would probably not want it in this day and age of satellite radio, blue tooth audio etc.
12V Cooling Bag: It has a capacity of 3.2 gallons (12 liters) for cooling drinks and food.
Porsche Connect Plus: Apple CarPlay, 4G LTE Module for internet connectivity, Real Time Traffic Information, Google Earth and StreetView.