Carmart.ng FREE Ad Listing Is Back, Learn How To Sell Your Cars Faster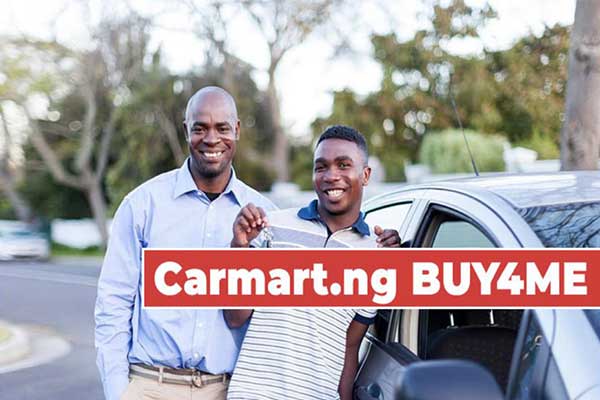 Since its launch in 2019, Carmart. ng has been dedicated to facilitating seamless car sales and purchases in Nigeria, without charging any commission or rewards. Our website has always been accessible to all users, free of charge. However, in early 2023, due to financial constraints that hindered our ability to maintain the website and support our staff, we reluctantly made the decision to transition into a fully paid ad service.
During the initial months of this transition, some dealers chose to continue utilizing our platform, while others decided to discontinue due to the costs associated with posting ads. Recognizing the challenges we faced, our team management made several strategic decisions and sought assistance from internal sources to find a solution.
We are delighted to announce that, with the valuable support we received from our internal resources, https://carmart.ng/ is now fully restored, and we are reintroducing our free ad listing services. This means you can once again sell your cars on our platform without incurring any charges for the listing. In fact, we have enhanced our offerings, allowing you to list and sell up to 20 times more cars at no cost.
https://carmart.ng/ has gained remarkable popularity since its inception and has become the most visited car platform in Nigeria, attracting over 1 million monthly visitors. We are committed to maintaining our position and continuing to set new records by making the buying and selling of cars in Nigeria even easier and faster, all while keeping it completely free and without any commission.
We understand the importance of providing a user-friendly experience, and our team is dedicated to continuously improving our services. By reinstating our free ad listings, we aim to empower individuals and businesses across Nigeria to engage in car transactions without any financial burden. Our goal is to create a vibrant marketplace where car enthusiasts can connect, buy, and sell with utmost convenience.
We appreciate your unwavering support throughout our journey, and we are excited to have you back on board with Carmart.ng. Join us as we redefine the car sales landscape in Nigeria, providing a platform that is transparent, efficient, and accessible to all.
Where and How to Buy and Sell a Cars on Carmart.ng
Nevertheless, it's easy for anyone to know how to buy or sell cars in Carmart Nigeria. The platform is ranked as one of the top best in terms of quality and reliability in the sales of used cars to customers. In fact, most cars here are very affordable and easy to buy and sell.
Want to buy a car? Or do you wish to sell your used car? At Carmart Nigeria, you'll find thousands of top most ranked cars you can find anywhere in the world. Perhaps you have been using that car for some time now and wish to sell it off, Carmart Nigeria is the best platform to help you out. What is required is just to read through the steps contained in this article.
First, you need to visit Carmart's official website. The site is very accessible from anywhere you are located in Nigeria. Selling your car via our website is never a problem; as you'll have to go through three simple stages:
The best thing about Carmart Nigeria is the fact that their website opens very fast even on a slow network. No room for complaints about slow loading once you intend to sell a car on Carmart. ng.
Log into the Website
This the probably the simplest step in trying to sell a car on carmart.ng. You will notice that it is better if you type out the URL (https://carmart.ng) onto a Chrome browser and click on it directly.
The reason is that there are many copycats out there that are copying this best website to buy and sell a car in Nigeria.
Once you visit the website, look at the next step to follow.
Log in or Register
If you are a new user on the website (i.e. if it is your first time using the website, then you have to register on the platform. The reason for registering is the make sure that your details can't be accessed by anybody else who uses the platform.
Registration just takes a simple step of putting the following;
Name
Email
Password
Phone Number
After registering, you will be asked to confirm your email, to show that you aren't just a robot or a scammer.
Once you have registered and verified your email, the rest becomes very simple for you. Just look at the next step to take.
Click on the Sell Button
This is one of the final steps to buy and sell a car on Carmart Nigeria. Once you click the "SELL" button, a form box pops up, which will guide you on how to upload your adverts.
You will be asked to fill in several forms that contain a lot of the following;
Car Name
A clear image of the car
How much you are selling
A phone number
These are what you will insert while uploading your car on the Carmart Nigeria platform. It is as simple as it could get.
The reason why we made the platform simple is to make sure that anybody can easily access the site and get started immediately. You selling your car fast is our priority, and we have a lot of buyers waiting for you to post your car for them to buy.
Start Selling and Receiving Calls from Buyers
What makes Carmart Nigeria very unique is that we have lots of buyers than sellers. This means that we sell hundreds of cars every day.
Also, we don't collect a commission for any car you sell on the platform. So even if you sell your car for 10 million Naira, you are collecting all the money for yourself.
No need to pay a commission to anybody, just sell your car and make your profit all by yourself.
Popular Questions and Answers about Selling a Car on Carmart.ng
These are the popular questions that people ask while trying to sell their cars at the carmart.ng platform. I will give answers to all of them right here;
How much do I Pay to Sell a Car on Carmart.ng?
To sell a car on Carmart.ng, you don't need to pay any amount of money. Unlike other websites that charge you a certain percentage to advertise your car on their platform, you don't pay on Carmart Nigeria. It is 100% FREE all over the website with no hidden charges.
How often do Buyers visit the Website to Buy Cars?
Within a few years of launch, we have outsold other competitors in the market. We currently sell more than 100 cars on the platform every single day.
Our sellers keep uploading cars every day and getting them sold FAST!!!! So if you intend to sell off your car very fast, then register on Carmart.ng and start selling.
Can I purchase a Premium Service to sell my Cars Faster?
The answer is YES.
We have a premium service for our sellers who intend to go higher and sell their cars faster. Our premium service is one of the cheapest in Nigeria currently.
We have several packages like;
Pay Per Click
Weekly Subscription
Monthly Subscription
Top Rated Advert
The fact is that they are very cheap and easily affordable. Purchasing a premium advert slot makes you go higher and have access to buyers faster than others who are free subscribers.
That doesn't mean that other FREE subscribers don't sell – They all do.
How long will my ad remain on the website?
In general, an ad is automatically deactivated from the website after 3 months. You will receive an email a week before D-Day and another on the day of deactivation. You have the ability to put them online in the following month by logging into your account on the site. After this delay, your ad will be automatically removed permanently from the website.
I sold my item. How do I delete my ad?
Once your product is sold or leased, log in to your account to remove your ad.
How to Buy a Car in Carmart Nigeria
Perhaps you wish to buy a particular brand of used car and are not sure of a reliable website to visit. Knowing how to buy and sell a car in Carmart Nigeria is a safe decision as it is your one-stop shop to visit. This is obviously where you can purchase cars at a very reasonable price, even in sound condition. All you have to do is to visit the website and see the fantastic collection of top-rated vehicles available in the market.
The website is very easy to navigate. Just type in the car type and model you want to buy in the search box. As you type in the keywords, ensure they are accurate in such a way that they describe the said model of the car. This will help you get the exact car you are looking for.
Optionally, you can use the filters on our website to make your search very easy and fast.
Immediately you find the car you want to buy, the next is to go through the three steps involved in buying your choice car from Carmart Nigeria.
Here are the steps;
1). Contact the Seller –
Every car that is advertised for sale on our website has an attached phone number and the name of the seller. Search for the phone number and arrange with the seller on how and when to do the transaction. All cars in the collection of Carmart Nigeria have been duly inspected and are pegged at very affordable prices.
2). Read the Inspection –
As a buyer, you have access to read a detailed inspection report of a car's condition. This is believed to offer the buyer a guide to making a well-informed decision. Also, if you wish, you can come along with your auto engineer to help you ascertain the true condition of the car you want to purchase.
3). Make Payment –
Carmart Nigeria has an easy payment method that accommodates the convenience of every class of buyers. You can make payment through a bank deposit or through a bank transfer, after which you will sign some vital documents and then claim your car.
Remember to thoroughly check the condition of the car you want to buy. You can stop the buying process if the condition of the said car does not meet your expectations.
Why Choose Carmart Nigeria to Buy and Sell a Car
This car shop is recognized as a reliable place to buy and sell used vehicles. Right from its date of establishment, the company has vehemently maintained its values and mission to show transparency in its transactions with customers. This is the reason why you need to carefully study the tips on how to buy and sell a car in Carmart Nigeria.
You can trust the process on this platform as it is very fast, safe, and easy for every buyer or seller. Every seller is assured of getting paid without any delay, and immediately inspection is concluded.
Well, it will be reiterated that knowing how to buy and sell a car in Carmart Nigeria is very easy, safe, and fast. This means that if you tell us your budget, we will help you find the right car. So, prices on Carmart Nigeria accommodate dealers and end-users alike, as they can have access to a wide variety of properly verified cars.