3 Electric Hyundai Kona SUVs Exceeded 1,000km On Single Charge To Set New Range Record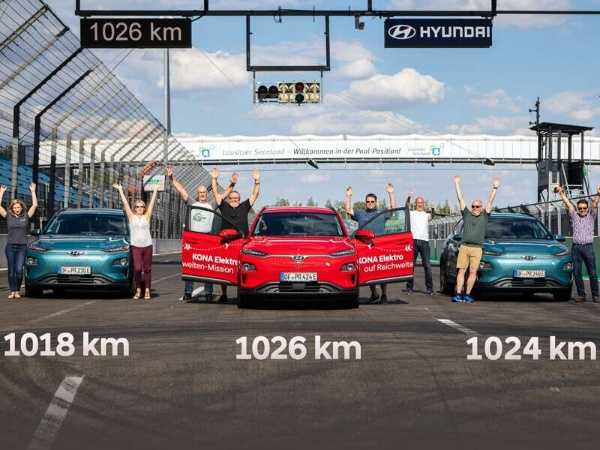 3 electric Hyundai Kona SUVs exceeded 620-miles goal on single battery charge to set new range record.
Hyundai said this proves that the eco-friendly Kona is reliably efficient SUV that is practical for everyday use.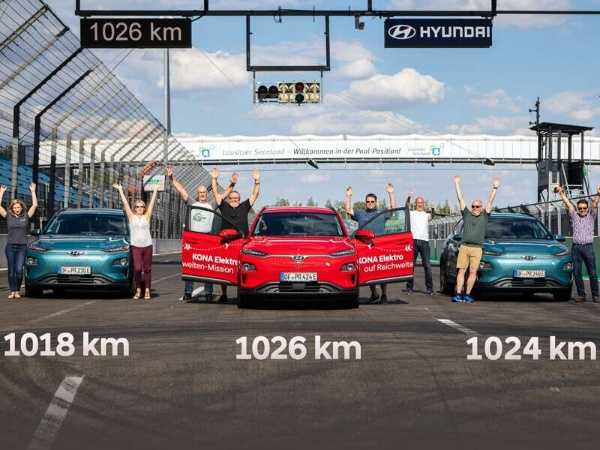 Not one but three Hyundai Kona electric crossover SUVs have exceeded 620-miles on a single charge to set a new range record.
For the test, Hyundai took its three crossovers to the Lausitzring circuit in Germany where they were tested for three days or almost 35 hours.
At the end of the trials, the three zero-emission vehicles were able to go 633, 636.3 and 637.5 miles (1,018.7, 1,024.1 and 1,026 km). This fit exceeded the goal of 620 miles (1,000 km) on a single battery charge.
The test was monitored by Dekra, the European vehicle inspection company. It included three teams, including two from Hyundai and one from AutoBild. At the end of the three days test, they recorded 36 driver changes
The three electric cars used were unmodified and rode on 215/55R17 tyres. They achieved an average speed between 18-19mph (29-31km/h); which according to Hyundai, reflect the typical inner-city traffic speeds in Europe.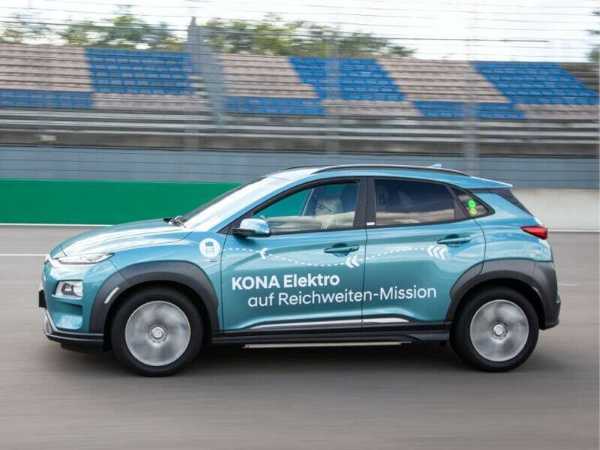 During the test, the AC units and entertainment systems were switched off. The daytime running lights were left on to comply with legal requirements.
Commenting on the achievement, Hyundai Germany Managing Director Jurgen Keller, said :
"With this test, the Kona Electric confirmed what many of our customers already know. It is a reliably efficient and eco-friendly lifestyle SUV that is practical for everyday use"
"Customers driving the Kona Electric or other Hyundai EVs can expect to drive long distances without recharging or feeling range anxiety."
Hyundai Kona is priced from $39,96 for the 134 HP model and $47,988 for the 201 HP version. The more powerful version cost $37,190. All prices excludes destination and clearing charges in Nigeria.