360° Dashboard Camera Inside LagosRide Caught Passenger Stealing From Taxi (Video)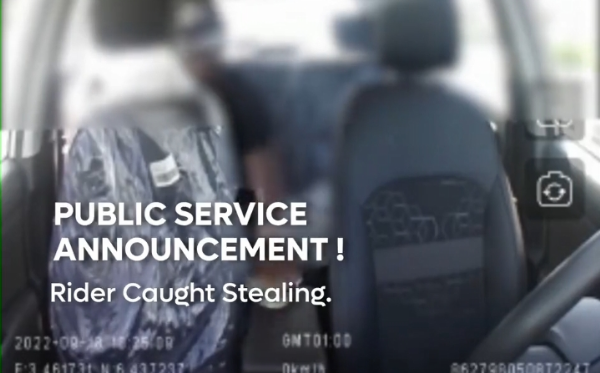 360-degree (360°) Dashboard Camera inside LagosRide caught a passenger stealing from taxi while the driver was away.
Each 'LagosRide' Taxi has full security gadget, including a 360° dashboard Cam, to ensure the safety of driver/passengers.
A video recorded from a 360-degree dashboard camera inside a LagRide has exposed the moment a passenger at the backseat was caught stealing from the taxi.
The driver's seat was empty, meaning that the driver of the taxi wasn't in the vehicle at the time of crime, according to the video shared by Jubril Gawat, the media aide of the Lagos State Governor, Babajide Sanwo-Olu.
Jubril Gawat's (Mr Jags) tweets reads :
"FLASH: Passenger caught red-handed stealing from LagosRide @mylagosride Captain.
"…. As promised, The Lagos Rides ensures protection of both passengers and the captains.
Pls Stay Responsible.. THIS IS LAGOS."
As a way of ensuring the safety of riders and passengers, the Ibile Holdings Limited, the owners of 'LagosRide' Taxi, said that each 'LagosRide' Taxi has full security gadgets.
These includes a 360 dashboard camera that gives 24-hours auto visual feeds to the control centre in case of any emergency.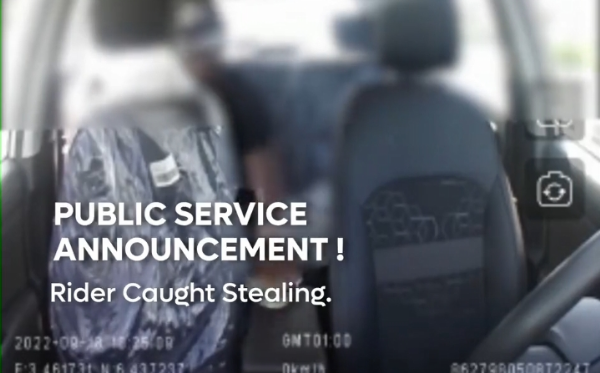 Replying to Mr Jags tweet, some users asked the obvious questions : Where is the driver?
User 1 : "😂😂😂. Please let us see the face of the thief. I'm sure he's one of those shouting bad governance online"
User 2 : "Omo!!…. Commendable 👏. Those cameras are very important."
User 3 : "Hope he was caught, cos I can see the driver was not thre ?"
User 4 : "But wheres d driver."
User 5 : "This is funny sha.. A grown up adult stealing like a child."
User 6 : "Is against the law to show his face at this stage."
Used 7 : "Where was the driver and whose items was he stealing? Just curious anyway."
User 9 : "Where's the driver?
Why is the camera blurred? We need to be wary of him.
He was so sure he'd find something in that compartment, perhaps he saw the driver put it there and driver forgot to remove it before he stepped out. (Okay). "