97 Year Old Prince Philip Gets Another Land Rover SUV Delivered Just Hours After Car Crash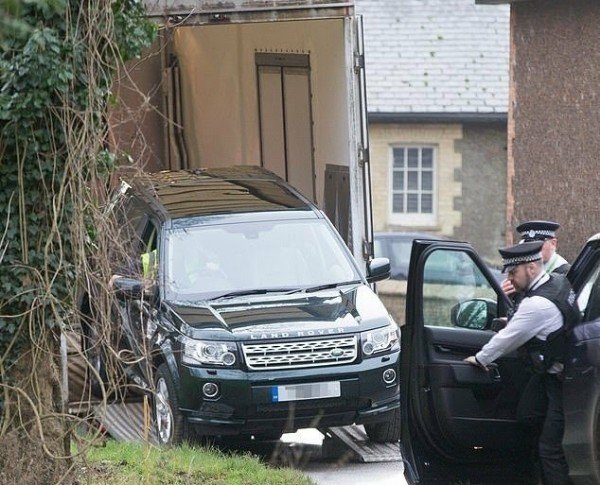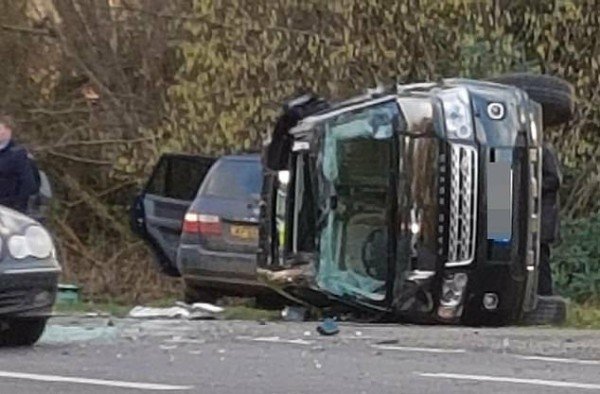 97 Year Old Prince Philip appeared to walk free from the wreckages of his flipped Land Rover Freelander after the SUV he was driving collided with a Kia carrying two women and a baby.
Today – a day after the crash,the Duke of Edinburgh attended the Queen Elizabeth Hospital in King's Lynn for a precautionary check-up.
Norfolk Police were called to the scene of the crash and their last statements read:
"The driver of the Kia, a 28-year-old  woman, suffered cuts to her knee while the passenger, a 45-year-old woman, sustained a broken wrist.
"Both casualties were treated at the Queen Elizabeth Hospital in King's Lynn and were discharged last night.
"Police can also confirm a nine-month-old baby boy was in the Kia at the time of the incident and was uninjured.
"The driver of the Landrover, a 97-year-old man, was uninjured. 
"Both drivers were breath tested and provided negative readings."
See The Many Times 92 Year Old Queen Elizabeth Has Been Spotted Behind The Wheels
See How the crash happened: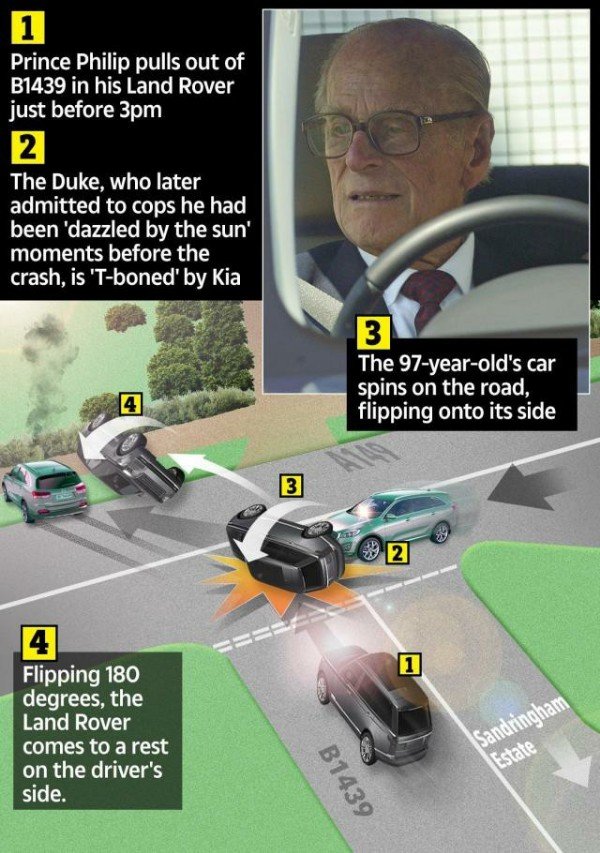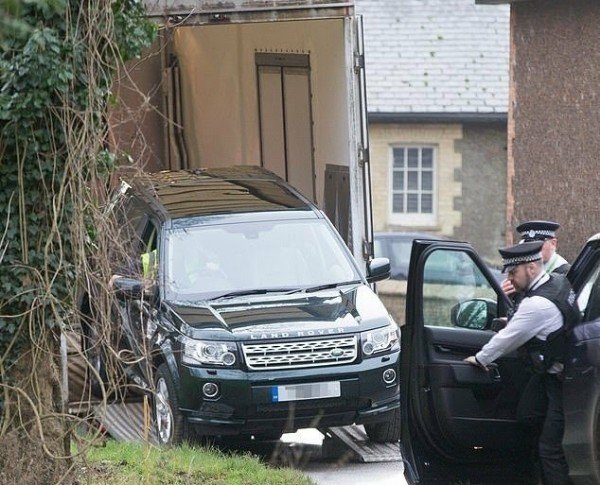 On Friday, a replacement Land Rover Freelander, the same model as the one he was driving in yesterday's crash,was delivered to the Sandringham Estate.
It's obvious the 97 year old Duke of Edinburgh is not ready to give up on driving despite the crash – just like his confident and energetic wife, the Queen of England ,that still drive at the age of 92.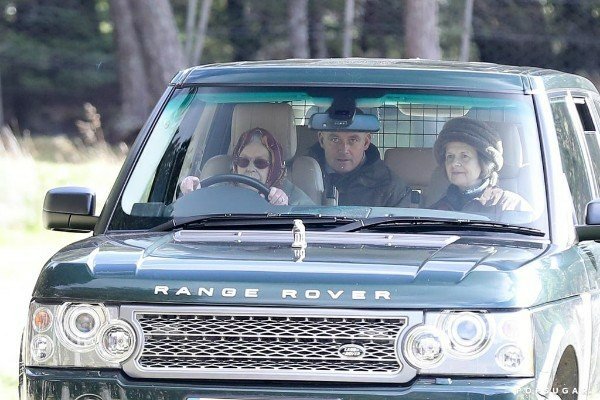 What Do You Think?