Coronavirus: Air France Starts The Evacuation Of EU Citizens In Nigeria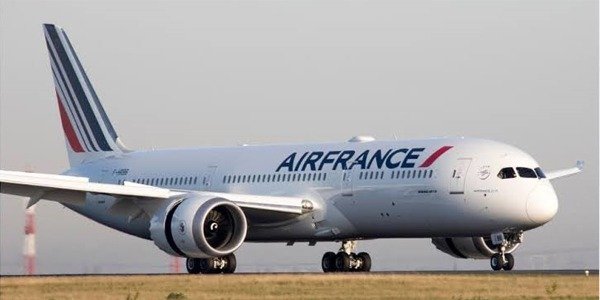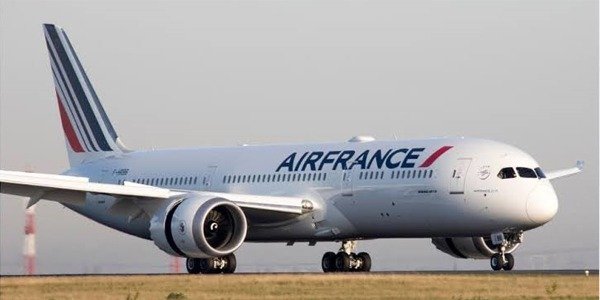 Air France is to commence a special repatriation flight in Nigeria.
The exercise will involve the evacuation of European Union (EU) citizens from Nigeria. The airlift will take place at the Murtala Muhammed International Airport, Lagos.
The management of the Murtala Muhammed International Airport, Lagos, through its Twitter handle @LOSairport, made the announcement yesterday.
According to the announcement, the aircraft would come in from Cotonou, Benin Republic, for the operation.
According to a Punch Newspaper report, a letter of approval from the ministry dated March 26 showed that there would be similar flights on April 2 and April 9, 2020.
The ministry however ordered the airline to operate strictly based on the protocol guiding such operations under COVID-19.
It was gathered that the pilot and crew were not allowed to disembark and that after facilitation. Instead, the nationals were escorted to the aircraft to board.
In an email, Air France said, "Due to COVID-19, Air France is doing all it can to ensure French and European nationals currently abroad can return home.
"Air France teams all over the world are fully mobilised. They are doing all they can to assist French and European nationals at this difficult time. Air France is working together with the French and international authorities.  This is to adapt its flight schedule in real-time. And in line with the evolving situation and the new restrictions imposed on airlines."
The General Manager, Public Relations of the Nigerian Civil Aviation Authority, Sam Adurogboye, said the flight was captured under essential operations which could only be approved by the minister.
He said, "They obtained special clearance for the flight. During this period, every flight that comes will be under special clearance.
"We are in a period of emergency and in section 36 of the Nigerian Civil Aviation Act, the minister has the power to approve or clear flights in an emergency. the NCAA will then process the clearance after the approval."
The NCAA had last week issued a circular that all international airports should remain closed to international flights till further notice.