All New Ineos Electric SUV Built In Austria Set For 2026 Launch Date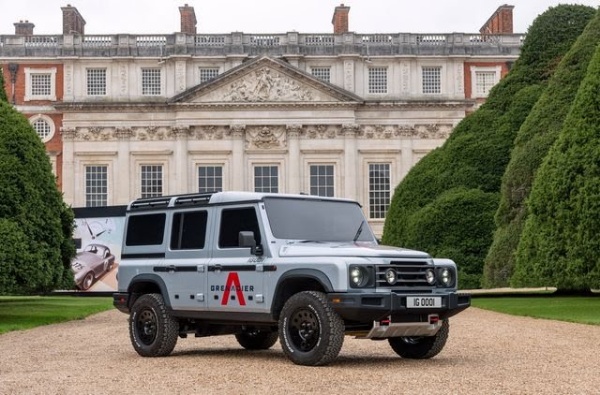 While the Grenadier 4×4 is manufactured at the former Mercedes plant in Hambach, France, the new all-electric off-road vehicle will be manufactured by another company. Ineos tapped the expertise of Magna Steyr and the first electric Ineos will be made at the same facility in Graz, Austria, that's famous for Mercedes G-Wagen.
Magna is getting very busy with manufacturing electric cars. The company is the OEM manufacturer for Fisker and it has a dedicated facility for the Fisker Ocean. With the new Ineos 4×4, it will be responsible for the entire process – from engineering to production of the complete vehicle.
Both companies expect the production to begin in 2026 and at the moment there are no further details of the vehicle itself available. It will be interesting to see if Ineos refreshes the Grenadier and adds an electric powertrain to it or if it goes all the way and adds another model to its lineup.
Ineos Grenadier has one of the most interesting stories of conception. Ineos is a global chemical company and is in fact the fourth-largest chemical company in the world. It never had the intention of getting into the automotive business until Land Rover decided to pull the plug on the classic Defender.
Teaming up with Magna is a smart move on the part of Ineos, it is the same idea used by Fisker. Rather than go into huge expenses of setting up factories, suppliers, production lines, and working with authorities on all kinds of permits – why not use someone who already is an expert in car manufacturing? Magna Steyr has been in the business for decades and is responsible for some of the finest passenger and commercial vehicles on our roads.