Amazing Motorbike That Turns Into A Jet Ski In Just 5s And Then Goes 37mph On Water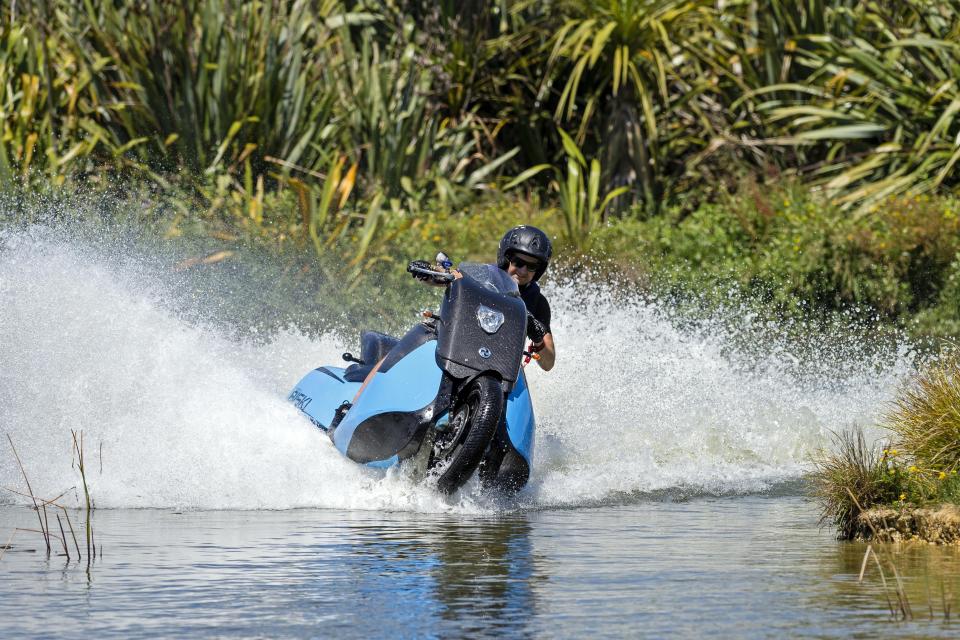 The Biski is a street legal amphibious motorcycle with a chassis that floats and has two wheels which retract at the touch of a switch when it is driven into the water.
A patented suspension system allows the wheels to be lifted clear of the water. The retraction process takes just five seconds at the touch of a single switch, allowing the motorbike to turn into a jet ski.  Two water jets can then propel the vehicle at speeds of up to 37 miles per hour.
The machine weighs 228kg/503lbs and has a 55hp twin cylinder petrol engine that is capable of speeds of 80mph on the roads and 37 mph (60 km/h) on the water. It also comes with lights suitable for both road and marine navigation.
It will be useful in flood prone areas in Nigeria.What do you think?