CEO Of Daimler Name His Four Automotive Icons,Do You Agree With His Picks?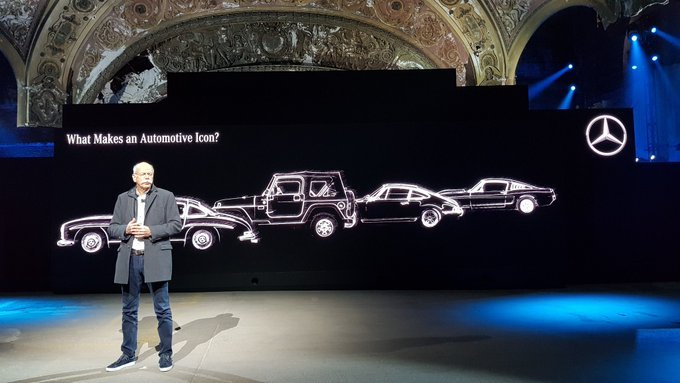 During the unveiling of the all new 2019 G-Class in Detroit Auto show last weekend ,the CEO of Daimler Dieter Zetsche said he only believe there are four "automotive icons" that can withstand the test of time.
According to him, the "list of truly lasting automotive icons is not too long" and believes the group includes the Ford Mustang, Jeep Wrangler, Porsche 911, and Mercedes 300 SL. He says all four models have three things in common including the fact that they "stand for something with no excuses or compromises.The CEO explains this can include virtually anything from "design, simplicity, performance or utility."
The second key attribute is "timeless appeal" which makes them desirable regardless of how long they've been around. He says part of this attraction is because they have a "defined look and have remained true to it."
The third and final attribute is the fact that they have become legends themselves and have stories to tell.
Zetsche noted the G-Class embraces all the 3 attributes and this suggests he believes the luxury off-roader G-Class should be added to that list as well. The SUV's iconic design has withstood the test of time and that's part of the reason the 2019 model so closely resembles its predecessor.
So what do you think of his list? It's pretty definitive but feel free to discuss any additions or subtractions you would make if you were to choose .
Credits carscoops