Mercedes-Benz Is Phasing Out V-6 Engines In Favor Of Inline-6s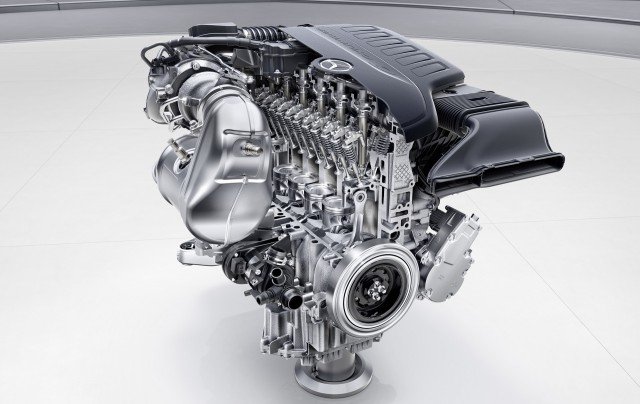 Ola Källenius, the head of Mercedes research and development said on tuesday at the 2018 Detroit auto show that Mercedes will phase out V-6 engine in favor of the Inline-6s.
The strategy behind new inline-6s and the V-6's retirement surrounds a shift to more inline-4 powered vehicles. The inline-6 and inline-4 are natural partners, just like the V-8 and V-6 engine were for decades.
Källenius said Mercedes-Benz's inline-4 and 6 engines are branches of the same tree,and they can be built on the same production line.
The German luxury brand showed its first inline-6 engine, dubbed the M256, displacing 3.0-liters in 2016. The engine features a 48-volt mild-hybrid system with an integrated starter generator.
The unit replaces the standard starter and generator with a single more powerful unit placed between the engine and transmission sans belts. The design also helps overcome one of the inline-6's downsides: its overall length.
The ISG can also add a 20 horsepower and 162 pound-feet of torque boost during high-load situations, and Mercedes-Benz proclaimed it will offer V-8-like performance with 6-cylinder efficiencies.
Although the brand is all-in on inline-6 engines, the change won't happen overnight.
Last year, Mercedes-AMG announced it has an inline-6 based on the M256 in the works.