Amid Lockdown, Workers Set Ogun-based Chinese Company's Vehicle Ablaze, Damage Others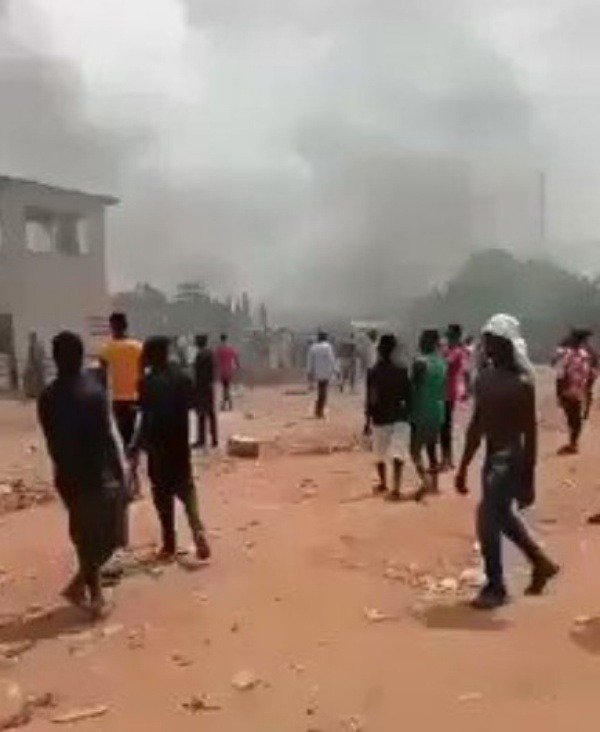 Angry workers set Chinese company's vehicle ablaze, damage two others, due to decision to lock them within the company's premises.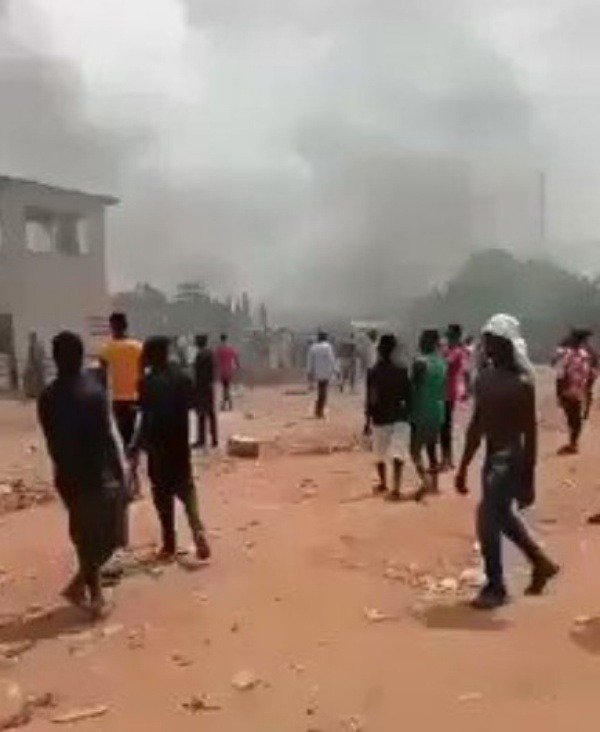 Some aggrieved casual workers of an Ogun-based Chinese company in the Guangdong Free Trade Zone have set one of the company's vehicle ablaze and damaged two others.
It was alleged that the unrest was as a result of the hardships being faced by the dissatisfied workers due to the company's decision to lock them within the premises.
According to reports, the decision to lock them within the premises was part of its measures to stop the spread of COVID-19.
In a video circulated on social media, the protesters were heard saying :
"No more, management. This management should have sorted this since yesterday, pay us at least two months' salary".
The Police Public Relations Officer in the state, Abimbola Oyeyemi, who confirmed the incident, said there was no unrest in the area, but just a protest without loss of life.
He said :
"It happened two to three days ago. The Chinese company locked its casual workers inside the company since the beginning of the lockdown.
"The workers were now clamouring that they wanted to go home, demanding that the management pay them off.  That was what actually sparked off the protest."
"They set ablaze the company's vehicle but not completely burnt. They also destroyed the windscreens of two vehicles.
"The police have intervened in the matter and the management of  the Chinese company has paid them off. The workers have all gone to their houses."