Aurus Senat S600 Specs, Photos : Russia's Answer To Mercedes S-Class And Rolls-Royce Ghost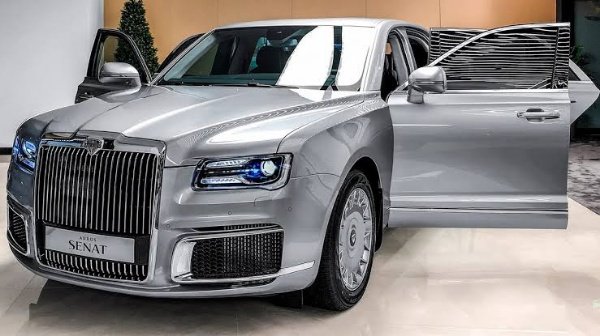 Check out Aurus Senat S600 luxury sedan's specs and photos.
The S600 is Russian answer to Mercedes flagship S-Class sedan and Rolls-Royce Ghost.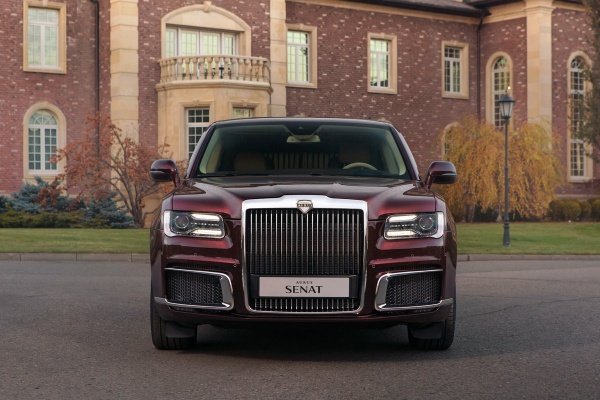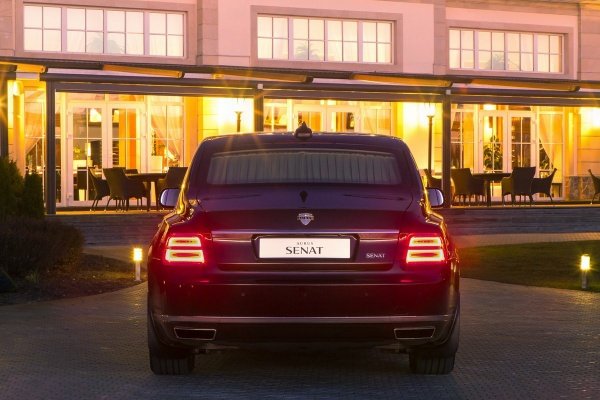 Aurus started accepting orders for the Senat S600 sedan back in 2019 as the Russian luxury marque pushes to steal customers from well established brands with its impressive rides.
The S600 is simply the regular sedan of armoured Aurus Senat L700 limousine that was first launched by Russian president during his Inauguration ceremony in May, 2018.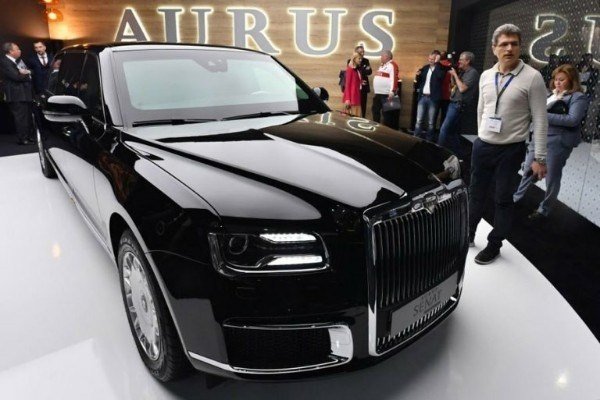 Just like the L700, the S600 combines the DNA of both Chrysler 300 C and a Rolls-Royce Ghost, but still parks some features, including the grille, that distinguishes it from any car on the planet.
Inside, the Senat L700 features leather upholstery for all seats, door panels, and armrests, a screen for the driver and an additional for the infotainment center.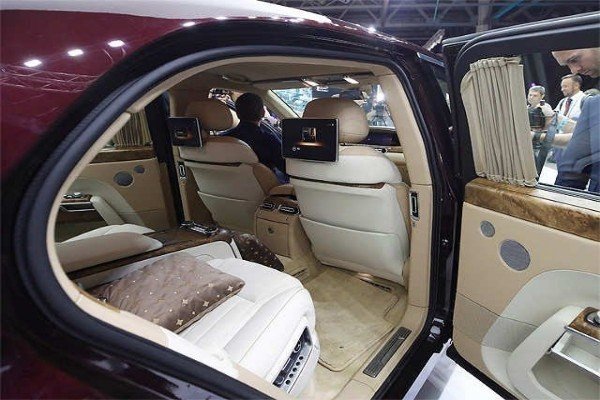 Prices starts at $274,000 (₦99 million) in its basic configuration, minus the cost of armouring, customizing, shipping and clearing in Nigeria.
So the S600, called Rolls-Royce knockoff, is cheaper when compared to Rolls-Royce Ghost's $311,900 (₦118. 5 million) introductory price tag.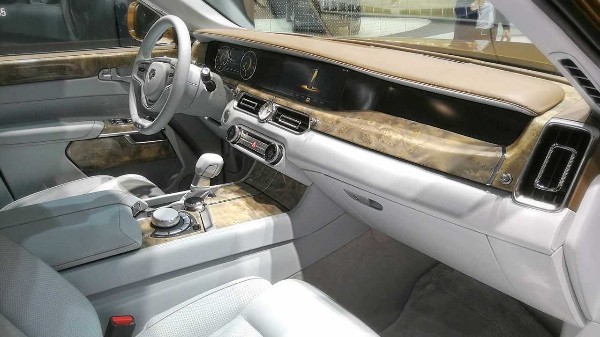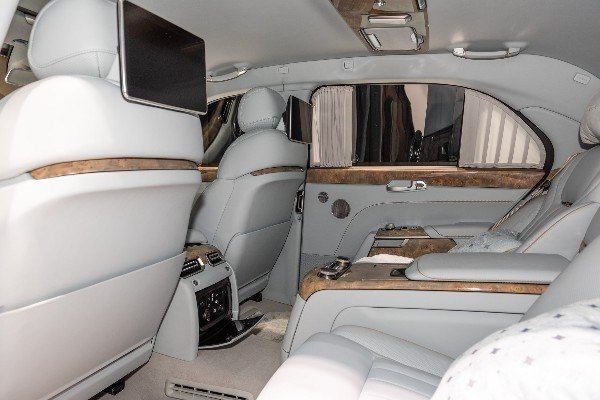 Powering it is a Porsche-developed twin-turbocharged 4.4-liter V-8 hybrid system. Its all-wheel-drive system made the vehicle fast enough for its size.
Want to know more about the Aurus Senat S600?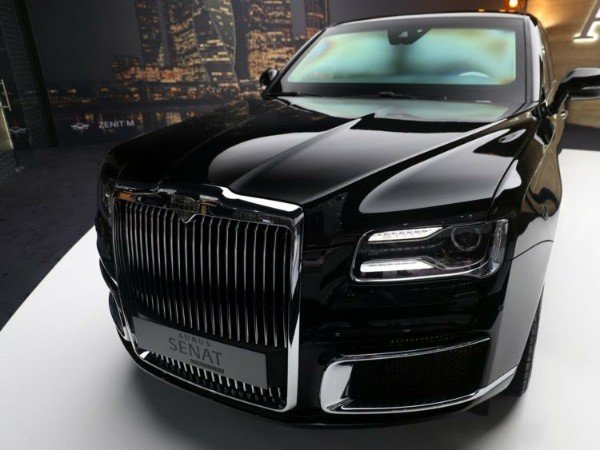 TECHNICAL SPECS
AURUS Senat Limousine L700 4.4L V8 9AT AWD (598 HP)
ENGINE SPECS – L700 4.4L V8 9AT AWD (598 HP)
Cylinders          V8
Displacement   4400 cm3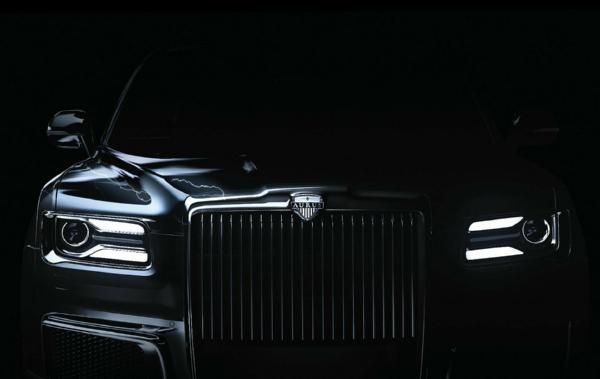 Power
439.8 KW @ 5500 RPM
598 HP @ 5500 RPM
590 BHP @ 5500 RPM
Torque
649 lb-ft @ 2200-4750 RPM
880 Nm @ 2200-4750 RPM
Electrical motor power
45.6 kw (62 hp)
Fuel System    BiTurbo Direct Injection
Fuel                  Hybrid Gasoline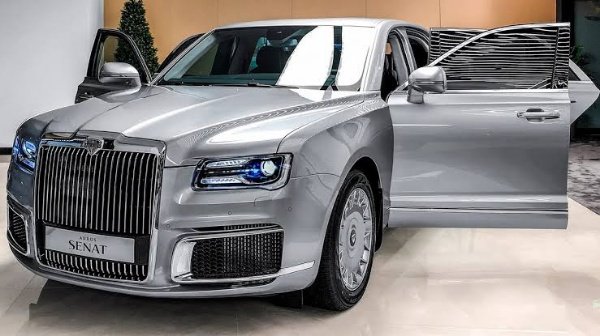 PERFORMANCE SPECS
Top Speed        155 mph (249 km/h)
Acceleration    0-62 Mph (0-100 kph) in 6 s
TRANSMISSION SPECS
Drive Type          All Wheel Drive
Gearbox               9-speed automatic
TYRES SPECS
Tyre Size                255/55 R20
DIMENSIONS
Length
221.7 in (5631 mm)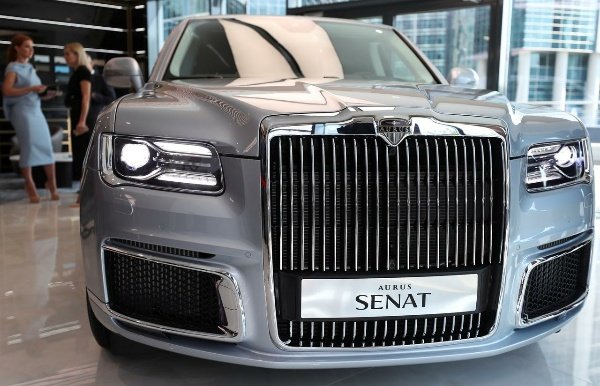 Width
79.5 in (2019 mm)
Height
66.3 in (1684 mm)
Wheelbase
129.9 in (3299 mm)
Ground Clearance
7.9 in (201 mm)
WEIGHT SPECS
Gross Weight Limit
6911 lbs (3135 kg)