Baker, Who Made N70k Daily Supplying Bread To Bandits In Kaduna, Arrested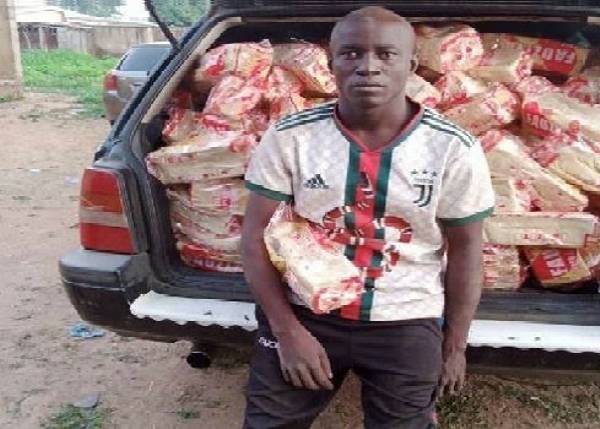 Baker, a part syndicate, who made N70k daily supplying bread to bandits in Zaria, Kaduna, arrested by FIB Intelligence Response Team (FIB-IRT).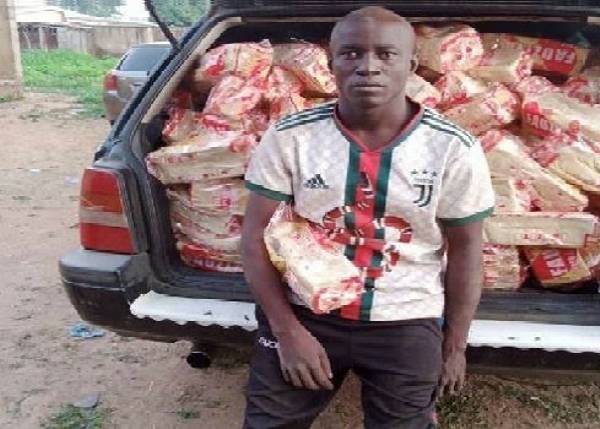 Operatives of the FIB Intelligence Response Team (FIB-IRT) has arrested a baker, Hassan Magaji, for allegedly supplying drugs, bread and other food items to the bandits.
While standing behind his confiscated vehicle filled with loaves of bread, Magaji, a part syndicate revealed he made about N70,000 a day supplying bread to bandits operating in Zaria, Kaduna State.
The suspect admitted to making about N150,000 weekly. He added that his income rose sharply to N70,000 a day after some university students abducted in Kaduna were in their custody.
"I started the bakery business in 2018. I started with about N21,000 and now make about N400,000 a month. The boom in my business began when I started supplying bread to bandits.
"They started with N20,000 worth of bread and gradually increased it to N50,000 a day. After removing the cost of the ingredients, I make as much as N150,000 in a week. We had a meeting point close to their hideout in the forest, but I was not allowed to enter the bush"
"It was my workers that were arrested by the police while they were on their way to delivering bread, and they brought them to my factory"
"During that period (when university students in Kaduna were kidnapped), I supplied up to N70,000 worth of bread every day till recently when it dropped to about N50,000,"
Hassan, a native of Galadimawa village who is married with two wives and three children, however, said nothing much had been done with all the money made other than marrying a woman.
"I had always loved. And I was able to save money to take care of my two wives."