Queen bee gets trapped in boot, swarm of 20,000 bees chases car around UK for 2 DAYS after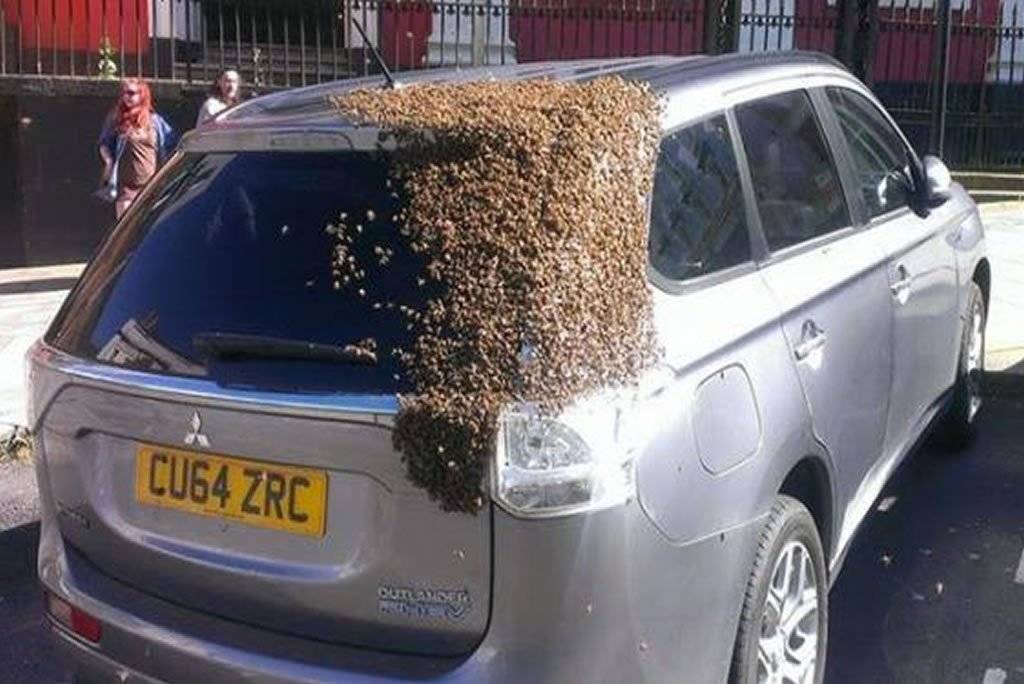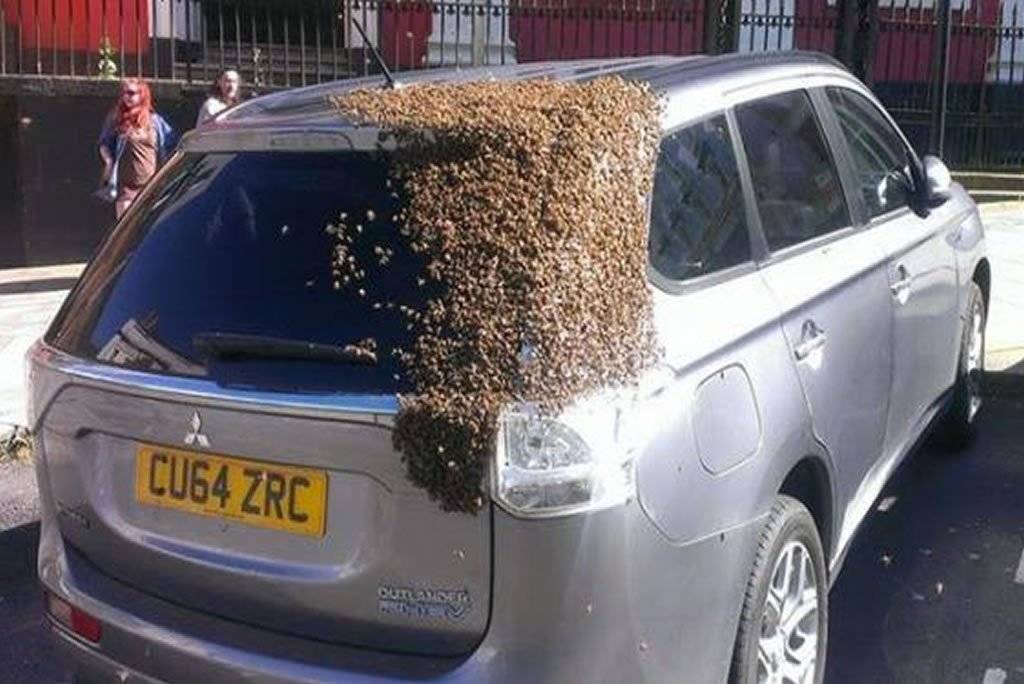 A South Wales woman drove two miles to her home without knowing she was being escorted by a swarm of 20,000 bees. They held on to the boot of her Mitsubishi Outlander after a queen bee reportedly got trapped in the boot.
A passerby and an environmentalist named Tom, told Wales Online: "It was spectacular. I was driving through when I spotted the big brown splodge. A lot of people were really amazed by it, cars were slowing down and people were taking pictures of it.
"I was a little bit concerned, with it being in the middle of town outside a pub, that someone might do something stupid and get hurt or do something stupid and hurt the bees," he said.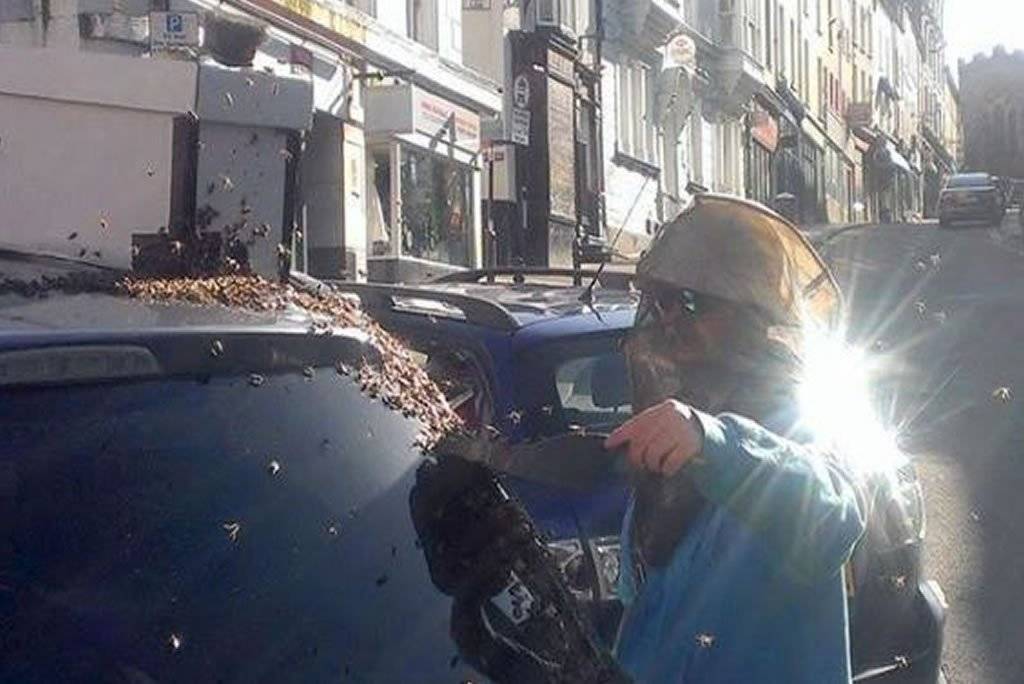 Therefore, Tom contacted the
Pembrokeshire Beekeepers
' Association who were able to round up the bee after getting about 15 to 20 stings.
The woman who had the car the bees followed, Carol said: "It was rather incredible. I've never seen anything like it – it just goes to show the power of nature. One theory was that the queen was trapped in my car and the swarm were following her."But they couldn't find the queen anywhere so I've no idea if that was right."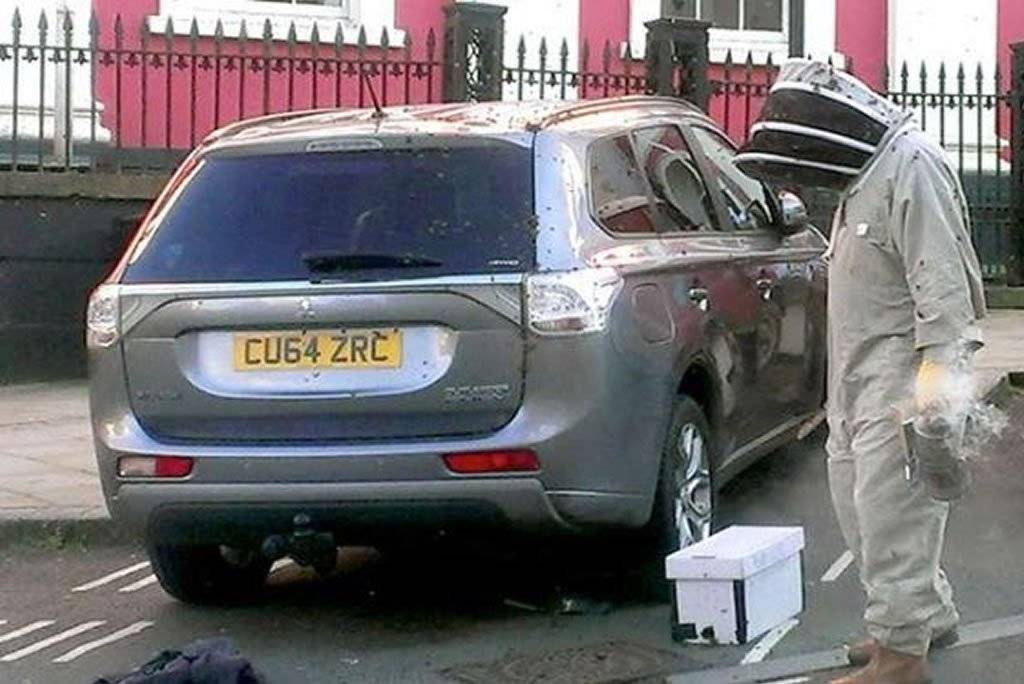 Credit: Mirror UK