With N3,984, You Could Buy This Volkswagen Beetle In 1982 (See PHOTOS)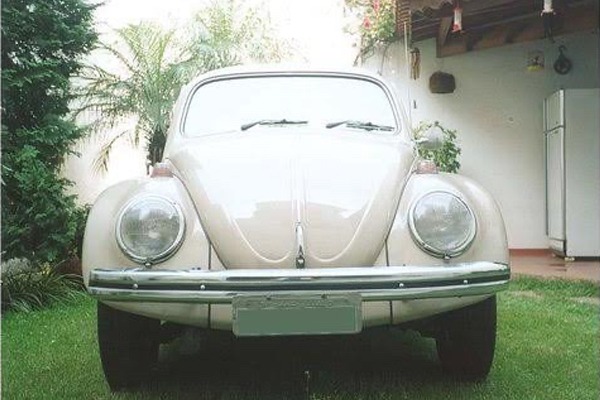 n 1982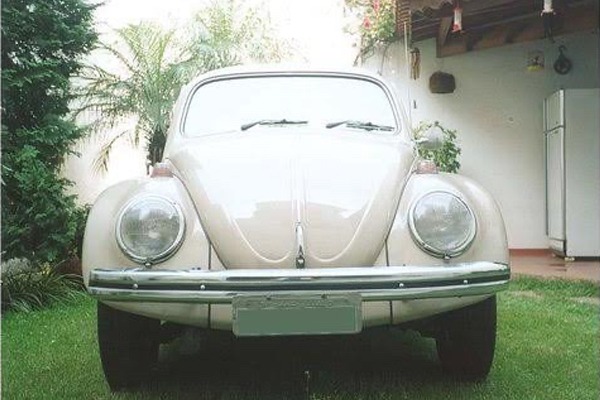 In 1982, this Volkswagen Beetle cost less than how much many Nigerians spend on phone airtime per week. Beetle in 1982
Indeed,  38 years ago, one could acquire a brand new Volkswagen Beetle if you had N3, 984.
That amount is how much a certain Mr Ramoni Oyewale Akanni purchased it in 1982. See the receipt below. Amongst so many other things, it tells how bad the value of the Naira has degenerated.
It is a rarity to find one around, nonetheless, the Volkswagen Beetle remains in the memory of many Nigerians. Once-upon-a-time, it was the nation's car of the people. Interestingly, this was a car that many saved for months – or years – to buy.
Back in the days, Volkswagen had just two assembly plants for the Beetle in Africa. One of them was in South Africa (Uitenhage) and the other was in Nigeria (Lagos).
The assembly plant in Lagos-Nigeria was later acquired by the Stallion Group.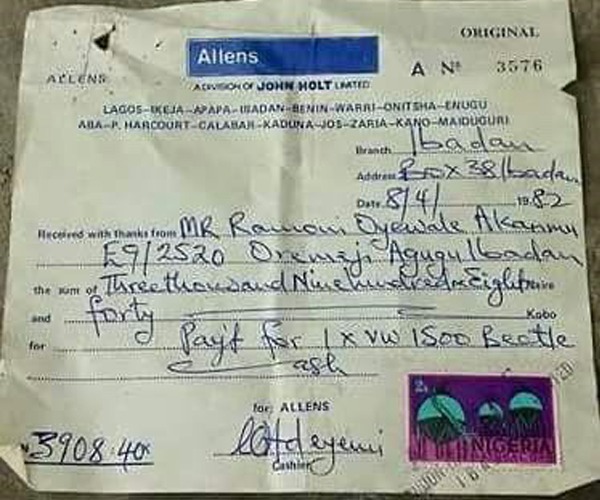 Volkswagen Beetle
Depending on the country, the Beetle goes by several aliases, such as Bug,  "Coccinelle" (France),  "Maggiolino" (Italy), "Peta" (Bolivia), "Kodak" (Indonesia), etc.
In Nigeria, it was fondly referred to as "Tortoise Car", or "Ijapa" (Tortoise).
The car is a two-door, rear-engine economy car. It is intended for five occupants. Later, Beetles were restricted to four people in some countries.
Adolf Hitler played a role in the birth of the VW Beetle. He wanted a "people's car" that German families could afford. To achieved this objective, Hitler recruited the services of Ferdinand Porsche (the originator of the Porsche car brand) to make this legendary machine.
The production of the VW Beetle spanned from 1938-2018.  A total of 21,529,464 were already built as of 2003. This made it the longest produced vehicle in history!.
German automaker Volkswagen (VW) was the manufacturer and marketer of the Beetle.
Also See: Buy and sell cars faster on Carmart NG