Would You Buy This Rusty 1952 Volkswagen Beetle (Ijapa) For N30Million?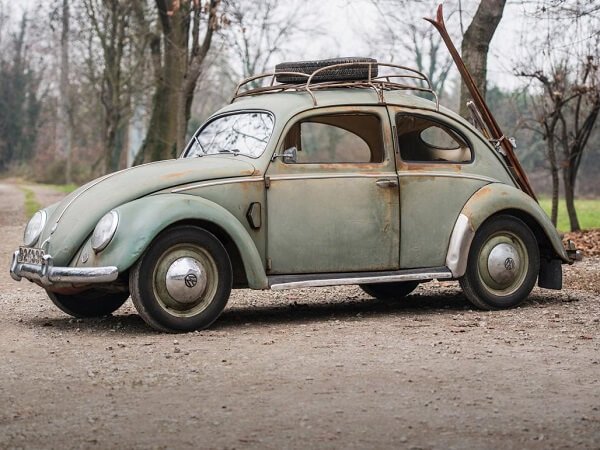 1952 Volkswagen Beetle Sold For 30Million Naira In Paris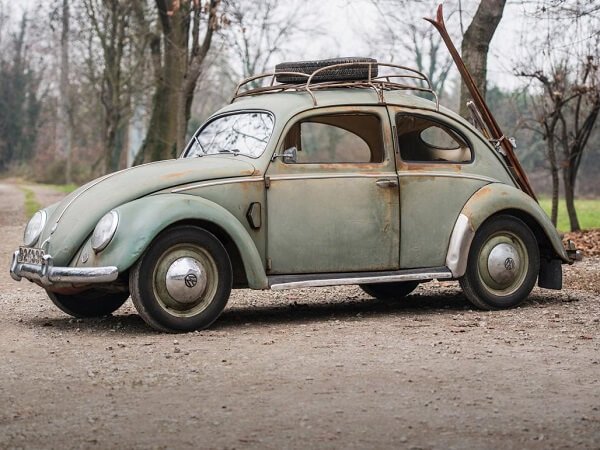 Many of us remember the 1952 Volkswagen Beetle while growing up as kids. It was a popular car amongst teachers, civil servants and the average middle class Nigerian citizenry. As of today, this car is mostly used in Nigeria to teach learners how to drive or something like that. Truth is in Nigeria, we don't really appreciate vintage/classic cars as much. But they are treasured in some other countries.
Would you believe this particular rusted 1952 Volkswagen Beetle was sold for €52,000 ($55,650) last week in Paris? Converting based on the current exchange rate, this beetle was put up for auction and sold for about 30Million Naira! No joke o.. Can you pay even half of such amount for this car?
The car was discovered after years, if not decades, in storage. Based on reports, the Type 1 Beetle was parked up in Sweden 50 years ago.
Is any Beetle owner reading this? You better epp yourself out of this recession by heading to the next Paris auction with your Ijapa.