The New Mercedes-Maybach G 650 Landaulet (Photo)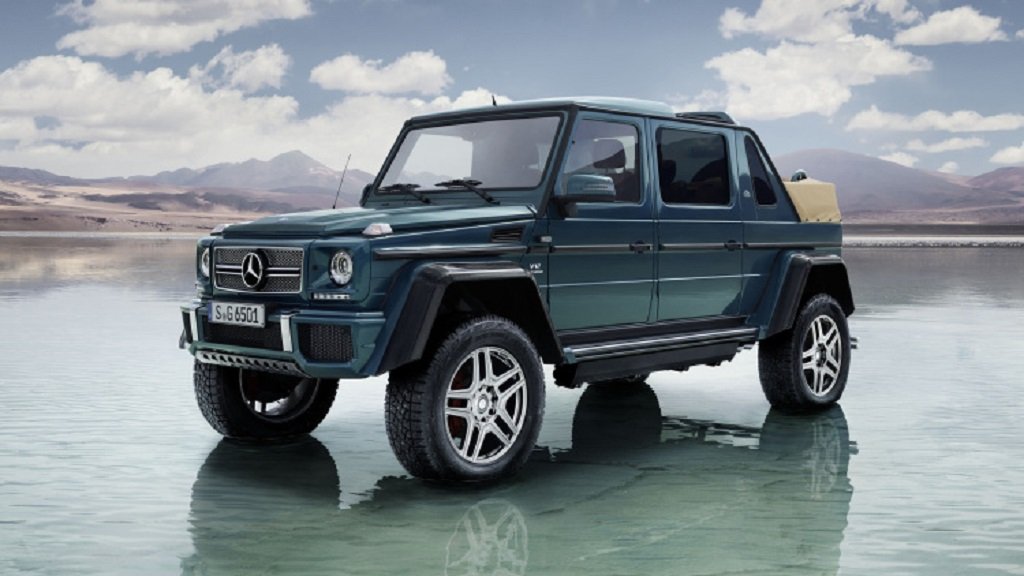 Mercedes-Maybach G 650 Landaulet is the ultimate safari luxury machine.
When Mercedes started building the G-Wagen in the 70s, the SUV was an effective thing, ideal for military.. and soon after, civilian users who needed some off-roading.
This week, the German automaker unveiled the Mercedes-Maybach G 650 Landaulet, arguably the most luxurious G-Class ever. Yes, this is prolly the most expensive G-Wagen product out there.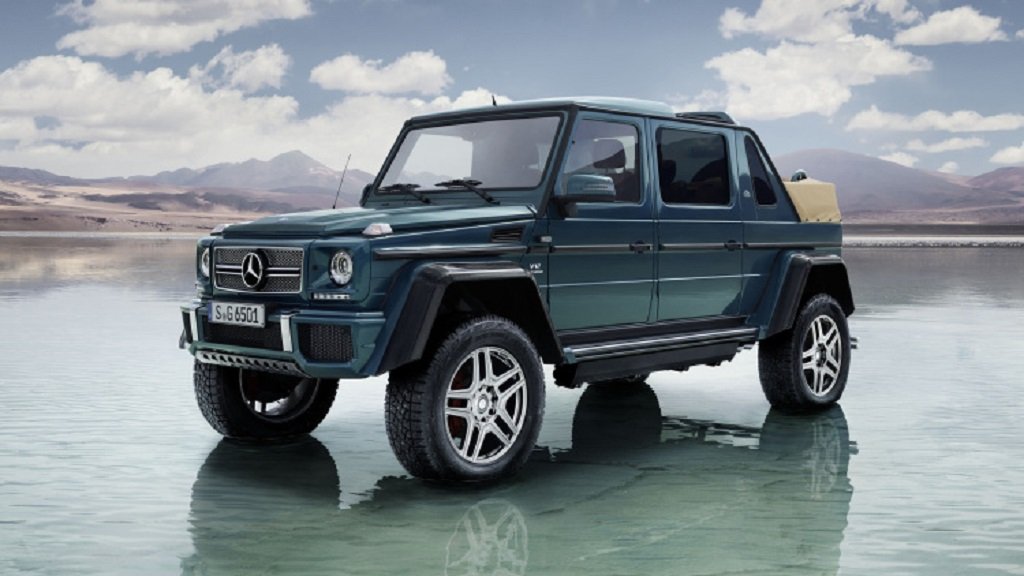 Engine spec
This Mercedes-Maybach G650 features a twin-turbocharged V12 engine, capable of making 630 horsepower and 738 lb-ft of torque.
The Mercedes-Maybach G650 uses a four-wheel-drive system with front, center, and rear differential locks, and sends power to solid portal axles front and rear. These axles move the differential and drive axles above the wheel centers for additional ground clearance.
Exterior
This extrovert G-Class thus represents a unique combination of a luxurious chauffeur saloon as well as an off-roader. While the driver and front passenger are accommodated under the closed roof, the rear passengers can revel in a maximum of comfort: at the press of a button, a large folding top opens electrically to offer a view of the blue sky.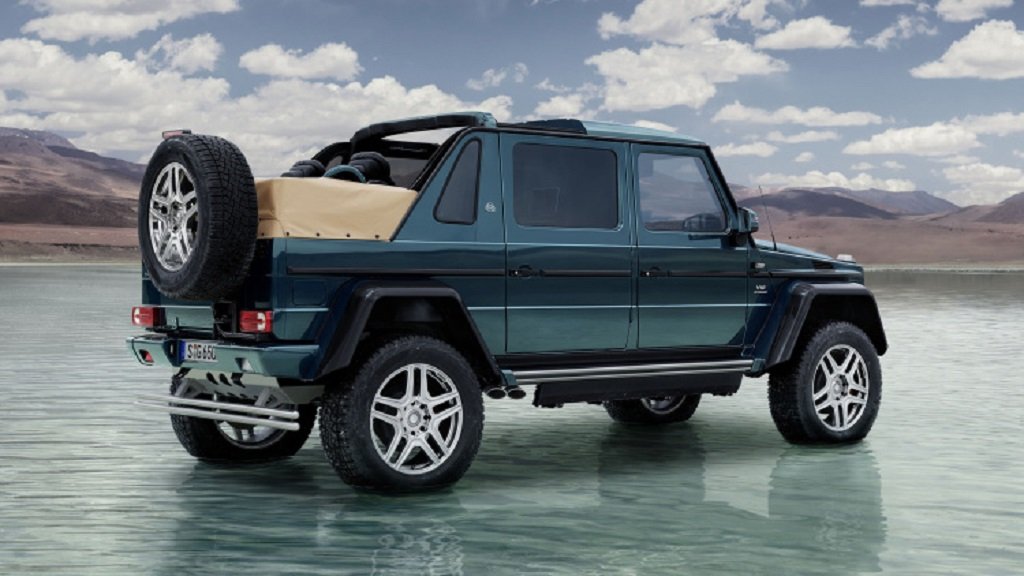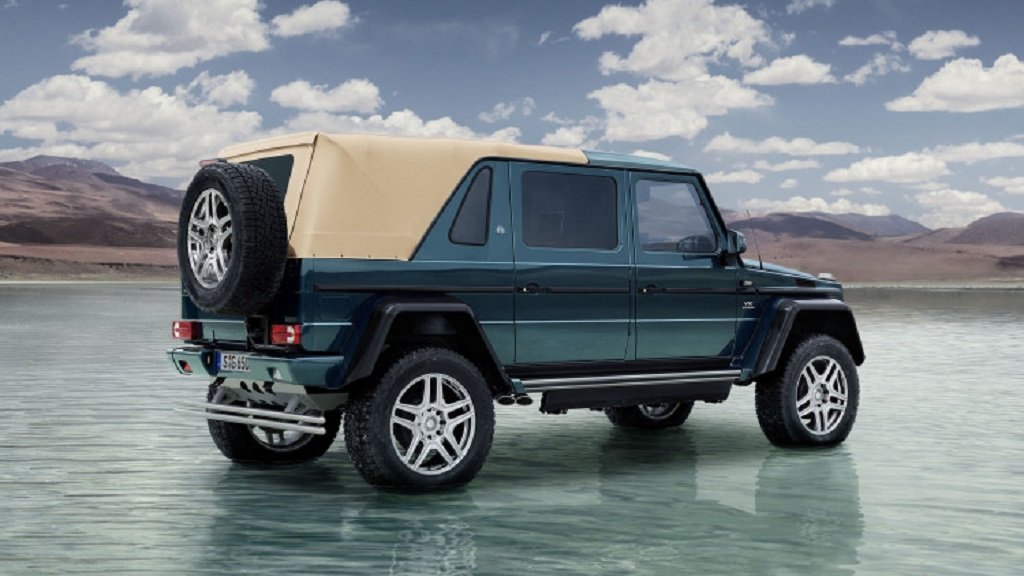 Interior
First Class Seats
Inside, the rear passengers will be in the lap of luxury, even while the driver is navigating particularly harsh terrain.
The passengers in the Mercedes-Maybach G 650 Landaulet benefit from extensive freedom of movement. The first-class rear seats from the S-Class significantly enhance the seating comfort and spaciousness.
The active multicontour seats with ENERGIZING massage function have inflatable air chambers to provide high seating comfort and excellent lateral support. Massage programmes make for enhanced well-being – according to the principle of a relaxing hot-stone massage.
To afford the rear passengers the optimum in comfort, there is a large business console with thermal cup holders between the individual seats. These allow beverages to be cooled or heated over a lengthy period of time.
The soft top can be electrically raised or lowered, as can a glass partition to the driver's compartment. The two individual rear seats can be fully reclined, and leg rests deploy from below, taking full advantage of the truck's long wheelbase. This would likely make for an amazing vehicle for stargazing.
The passengers also have access to folding tables, 10-inch LCD displays, and heated, cooled, and illuminated cup holders.
Only 99 of these G650s will be built. So if you're the 100th most ridiculous person in the world, better luck next time.