Behold The 2022 Mercedes-Benz S-Class Maybach V12 Variant The Company Released discreetly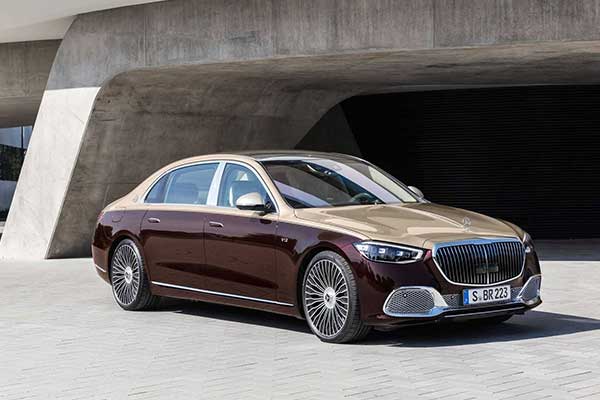 The latest incarnation of the Mercedes-Benz S-Class is a sight to behold and it's even more luxury variant the Maybach is on another level. Now today the German automaker has launched the V12 variant tagged the S680 without much fanfare. This will be the only model sedan in the Mercedes-Benz lineup to retain the V12 as it's officially dead.
The car made its rather quiet appearance on Daimler's media site as the adjacent official images are not accompanied by a press release. The extra-long luxobarge adopts the same stylish two-tone paint and an abundance of chrome as the V8 model unveiled in November 2020, but with more elegant multi-spoke wheels. Look closer and you will notice a couple of subtle changes compared to the standard Maybach S-Class. "V12" badges adorn the front fenders and there's an "S680" logo on the trunk lid. Some will be surprised to hear that model designation has been used before as the Maybach S650 model was sold in China with the S680 badge following the previous generation's facelift in 2017.
On the displacement, the 2022 S680 will use the same V12 engine as the outgoing S65 but will feature 4Matic for the 1st time. Its power will be a 6.0-litre V12 that outputs 621hp and 738 pound-feet of torque.  Aside from the V12 and little badges here and there, this is no different from its V8 counterpart as all the luxuries remain intact so we will not delve into that anymore.