Behold, The New 2022 Lexus LX600!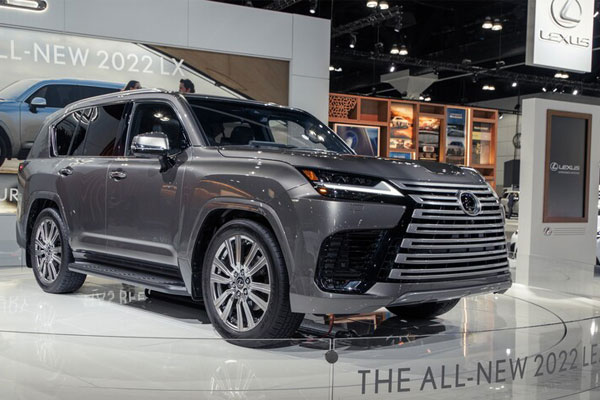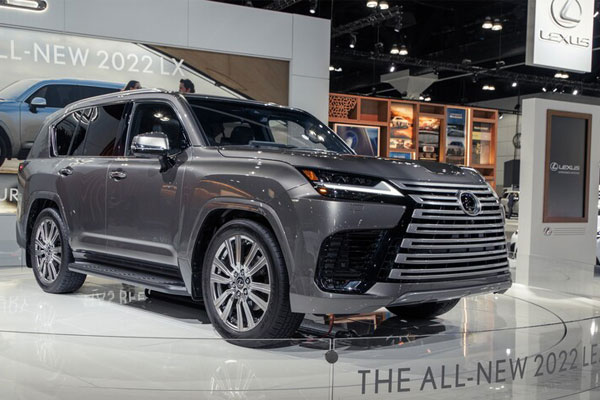 The new LX is the Lexus version of the 300-Series Toyota Land Cruiser.
Therefore, those wishing for the iconic Toyota off-road nameplate will have to settle (or shall we saw, upgrade) to the more luxurious, techier Lexus-badged version.
The pricing has not been announced for the LX600, which will go on sale sometime in the first quarter of 2022, but expect to shell out $90,000 (exclusive of export charges).
The 2022 Lexus LX600 gains Ultra Luxury (pictured) and F Sport trim levels, which join the Standard, Premium, and Luxury trims.
The Ultra Luxury pays special attention to rear-seat passengers, providing two six-way power-adjustable massaging captain's chairs split by a center console that houses a touchscreen.
The F Sport gets a standard Torsen limited-slip rear differential, a new rear anti-roll bar, 22-inch forged rollers, a blacked-out mesh grille, an optional red interior, and an optional special white exterior.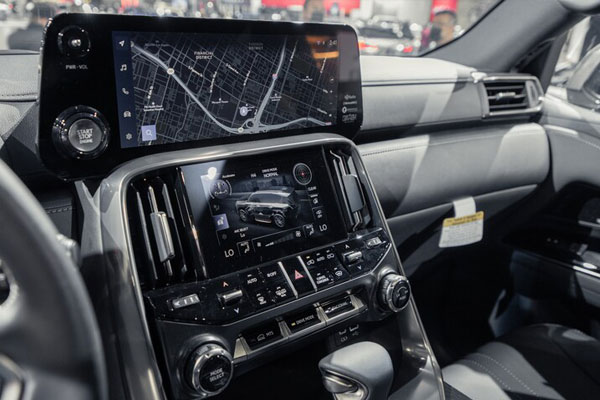 Lexus gives the LX a dual-screen setup in the center stack. The 12.3-inch upper screen displays things like navigation, entertainment, and exterior camera views, while the 7.0-inch lower screen handles climate controls and vehicle info like driving modes, heights, and so on.
Under the hood, the 2022 Lexus LX600 drops the 5.7-liter V-8 from the outgoing LX570 in favor of a twin-turbo 3.4-liter V-6 making 409 hp and 479 lb-ft of torque, backed by a 10-speed automatic transmission. It's unlikely the LX will ever get a diesel powerplant like the Land Cruiser, but it is likely the hybrid version of the V-6 (debuted on the new Toyota Tundra) could make an appearance.
There's more to come on the LX600, but for now, enjoy these quick detail snaps of the exterior and interior from L.A.
The updated 2022 Lexus LX600, with its gigantic grille, was officially introduced just over a month ago.
It also made an appearance for the first time at the 2021 Los Angeles Auto Show.