BMW Testing A New M8 Prototype That May Usher Something New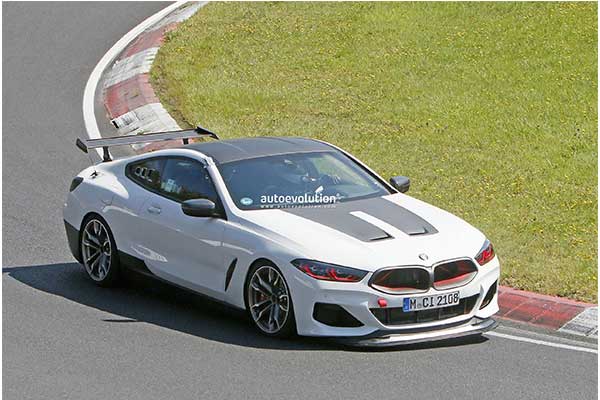 Over the last few months, BMW has been testing updated versions of the 8 Series Coupe, Convertible, and Gran Coupe, as the Bavarian automaker prepares to give the entire 8 Series range a facelift to try and boost sales.
Don't expect any dramatic changes: the styling will get some minor tweaks and the interior will be upgraded with a larger infotainment system. However, it looks like BMW has bigger plans for the M8.
Starting upfront, the car has been equipped with an eye-catching grille that recalls the one found on the Vision M Next concept. It sports a carbon fibre surround as well as red accents and an open design. That's just the tip of the iceberg as the model also has a carbon-fibre splitter, unique front fender vents, and lightweight wheels that are backed up by a high-performance braking system with red callipers.
No information on the power output of this prototype but from all indications, it will use a more powerful 4.4-litre V8 twin-turbo unit already used on the M8. The latter has up to 616 bhp available via the throttle, and some believe that the more hardcore model would get 626 bhp.
Rumours were flying around that this prototype is the M8 CS Or CSL which BMW vehemently denied. With BMW M Division turning 50 next year, there's a possibility of a limited edition or a CSL if BMW decides to change their minds.