2023 Porsche 911 Turbo Hybrid Caught Testing At The Nürburgring (Photos)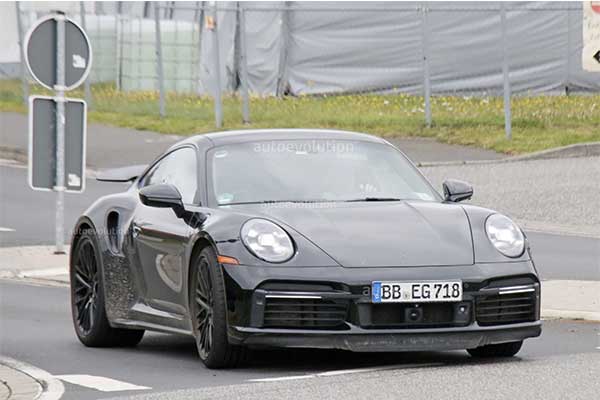 Almost 3 years since this current model was released, the Porche 911 family is ever-expanding. Last month saw the debut of the new 911 GT3 Touring aimed at purists and the new hardcore 911 GT3 RS is just around the corner. Looking ahead, Porsche is also preparing to unleash the first-ever 911 hybrid, which has been spied tearing up the Nurburgring.
As you may have seen in the spy shot galleries, some prototypes have a sticker that says "Hybrid Test Vehicle" on their bumpers, which is the system preferred by the BMW Group. This alone indicates that it's a hybrid sports car.
Porsche CEO Oliver Blume promises the hybrid 911 will be "the highest performance 911 of all." For reference, the current Porsche 911 Turbo S generates 640 hp and 590 lb-ft of torque from a 3.8-litre twin-turbo boxer-six, enabling the German sports car to sprint from 0-60 mph in 2.6 seconds, but the electrified version will be even quicker with rumours saying it may output at more than 700 hp.
Porsche has previously confirmed that it developed the 992 platforms to support a hybrid powertrain. In 2020, the German brand said it was still deciding whether the first hybrid 911 would be a performance-oriented hybrid or a range-oriented plug-in hybrid. It appears it has decided on a performance-oriented hybrid.
The 911 hybrid will launch with the facelifted 911 (codenamed 992.2) next year as a 2023 model so it is expected more prototypes will be seen testing before the release date.