High Riding Porsche 911 Safari Prototype Caught Testing (Photos)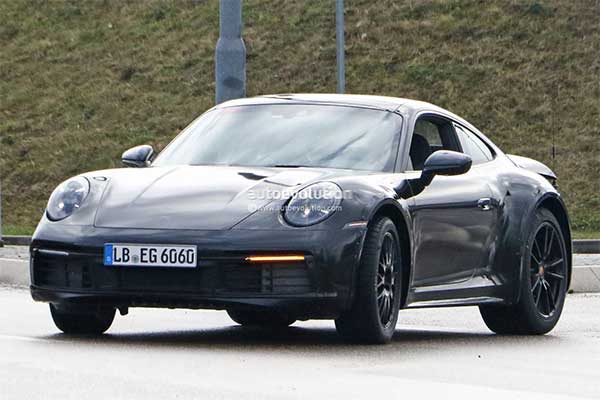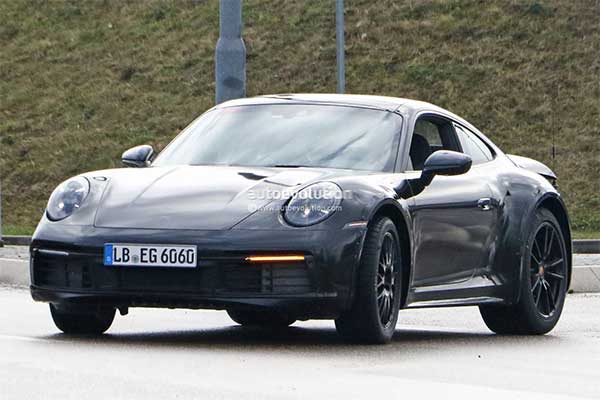 It's quite apparent that the Porsche 911 is a great sports car and an excellent daily driver to a large extent. Now, how about taking your sports car for a little offroading, yes, that's what this high riding Porsche 911 Safari is capable of. Funny story is that this isn't the 1st time a Safari 911 was made, as they were famous in the 70s for their triumph during the East African Safari Rally. The Safari also won several Paris-Dakar rallies in the mid-80s. Enough of the history lessons and let's see how this model is.
The new prototype has wider wheel arches at the front and rear fenders. The front bumper also appears to have been tweaked to accommodate a higher ground clearance to make the 911 more capable off-road. More changes can be found at the back, where the license plate has moved up, a redesigned bumper has been fitted, and the exhaust pipes are in a more central position. From all indications, the 911 Safari will be based on the 911 Carrera 4s. What this means is that the 911 Safari will come with a permanent all-wheel-drive system. The 911 Safari may look capable of offroading but it's not a rock climber because its no SUV.
On the engine, it is presumed that the 3.0-litre twin-turbo flat-six producing 443 hp and 390 lb-ft of torque from the Carrera 4s may be used or Porsche may make it more powerful. This model has been teased for a long time but no one knows if Porsche is going to make it a full production model or a limited edition.