2022 Porsche GT3 Caught Undisguised With New Interior (Photos)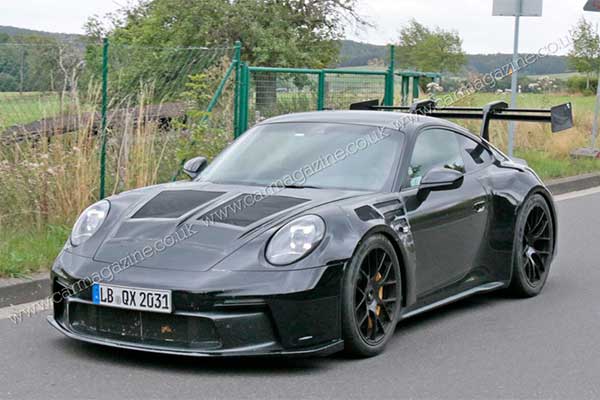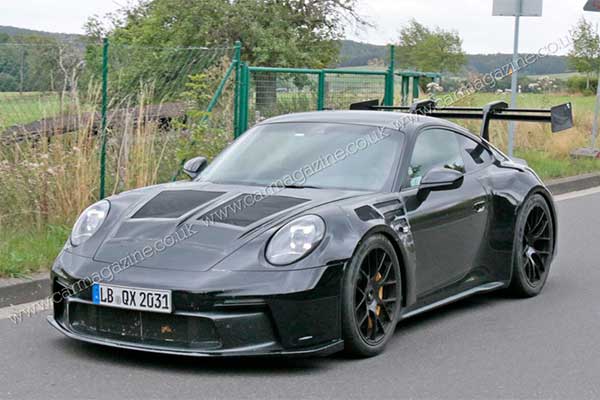 Since that latest 992 version of the Porsche 911 has been released, a GT version was missing and now it has been leaked. Introducing the GT3 for 2022 in all its glory and it looks different from the regular 911 (especially the interior). The photos appear to be sourced from promotional images by Porsche, so a full reveal or an official preview can't too far away.
On the looks, the 2022 911 GT3 looks like the regular 911 Carrera and Turbo as it incorporates the new digital instrument cluster. There are also GT3-specific graphics, logos and a 10.9-inch touchscreen infotainment display. Most of the interior is visible as the steering is wrapped in leather. We can also see a rev counter on top of the dashboard.
The Porsche 911 GT3 will be powered by a 4.0-litre flat-six engine which is naturally-aspirated. It is expected to come in a manual gearbox as seen in the images. The engine is said to output more than 500hp although no information is given. In addition, a PDK dual-clutch transmission will also be available as an option but most enthusiast will prefer the manual. The 911 GT3 shown here also features leather sports seats with blue stitching and a roll cage.
A release date hasn't been confirmed but expect the 911 GT3 to be launched early 2021 as a 2022 model.