Mercedes-Benz Citan Debuts With French Connections (Photos)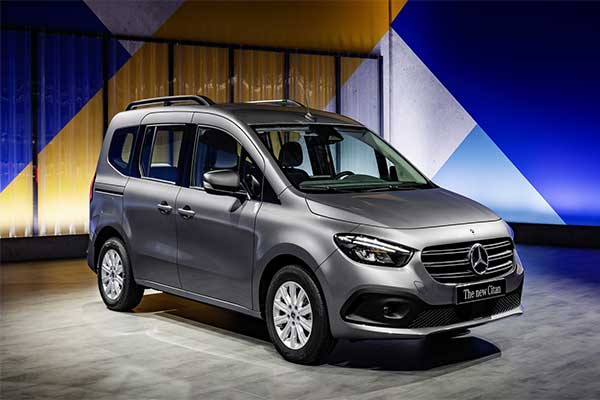 After a long wait, Mercedes-Benz finally launches the production version of the latest Citan commercial van. We shouldn't be too surprised about its looks because the Citan is more or less a Renault Kangoo (the "French Connections") with a Mercedes touch.
This model is available as a panel van or a people-oriented model (Tourer) that seats 5. A more luxury model is already on the way in the form of the T-Class but that's not all as eCtian (electric) and EQT (electric T-Class) will follow suit.
As you can easily tell from the pictures, the Mercedes-Benz Citan has the same greenhouse and the doors as the Renault Kangoo, but it gains redesigned front and rear ends that separate it from its French sibling.
The cabin follows a similar recipe and offers just the bare minimum in terms of comfort, though Mercedes says the levels of noise are "exemplary" and so is the seating comfort. Depending on the trim level, customers will be able to order features such as automatic climate control, keyless entry and engine start, electric parking brake, and others. Unlike the Renault, the Citan comes with the famous MBUX system (available in different versions depending on the trim level).
Under the hood, the Citan is available with two four-cylinder engines – 1.5-litre diesel and 1.3-litre petrol. The diesel comes in three different power outputs, the Citan 108 CDI with 74 hp and 170 lb-ft of torque, the Citan 110 CDI with 94 hp and 192 lb-ft of torque and the Citan 112 CDI with 114 hp and 199 lb-ft of torque. However, only the middle one is available in the Citan Tourer.