BMW's Updated iDrive 8.5 To Have Smartphone Like User Experience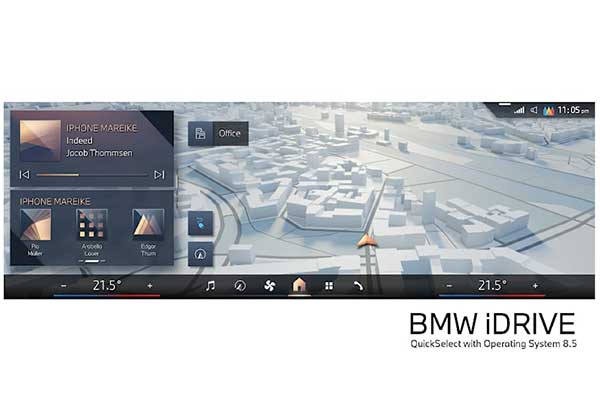 The first iDrive system that debuted in 2001 on the E65-generation BMW 7-series included a control knob meant to mimic a computer's mouse. The proliferation of smartphones over the past decade-plus has conditioned many people to pinch, poke, or swipe their fingers on a screen to make things happen.
With this technology here to stay, it can only get better and better as the German automaker has already launched an updated version of its current iDrive 8 which is called iDrive 8.5.
The biggest improvement this new software version brings is the new home screen with clear and more logically arranged functions. A new zero-layer principle introduces quick access to all relevant functions of the infotainment system permanently shown on a single level. Or, simply put, the system's most important and frequently used features can be now accessed without having to enter a submenu first.
Live widgets will also appear in a vertical arrangement on the driver's side of the infotainment screen. These will be selectable with a swipe of the finger. Once the driver or a front passenger is finished with the function, returning to the home screen will be possible with a single tap of the home icon found at the bottom of the infotainment screen.
While BMW is still a bit quiet on exact functionality, it claims this new flat menu design will make using iDrive 8.5 easier, faster, and more intuitive. BMW will begin rolling out iDrive 8.5 on select models, either as they release or via over-the-air updates, starting this summer. Here are the models that will be getting iDrive 8.5: 7 Series, iX, i4, X5, X6, X7, and XM. In November, the brand-new BMW X1  revealed last year will receive Operating System 9.0, along with the 2 Series Active Tourer.