Bugatti Offers MR Toy Cars For Fans Who Can't Afford The Real Bugatti Chiron (Photos)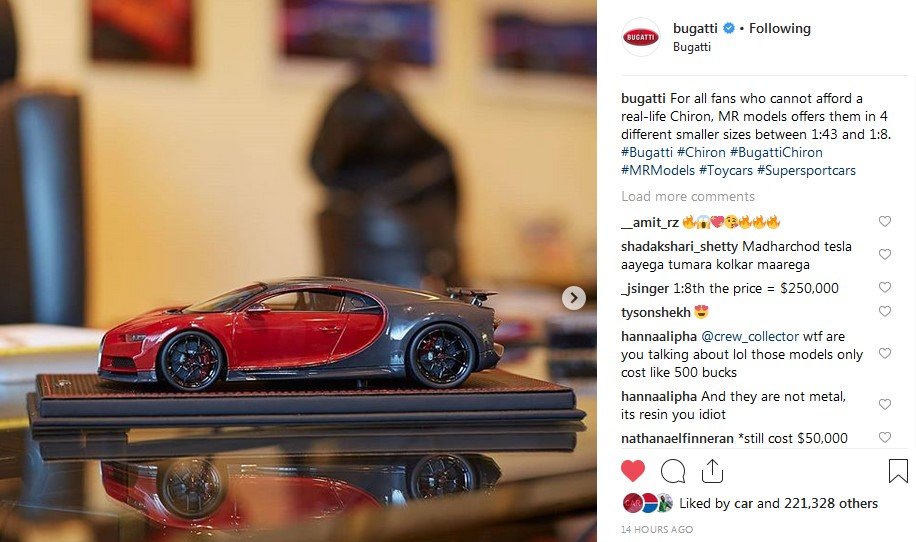 Bugatti Chiron is a very expensive car that can't be purchased by just anybody. You must be very wealthy to afford one.
For those that don't have enough money to get one of these Bugatti Chirons produced, Bugatti have fairly good news for you.
They introduced the MR models for her fans who can't afford the real deal.
Using their official Instagram account, they wrote;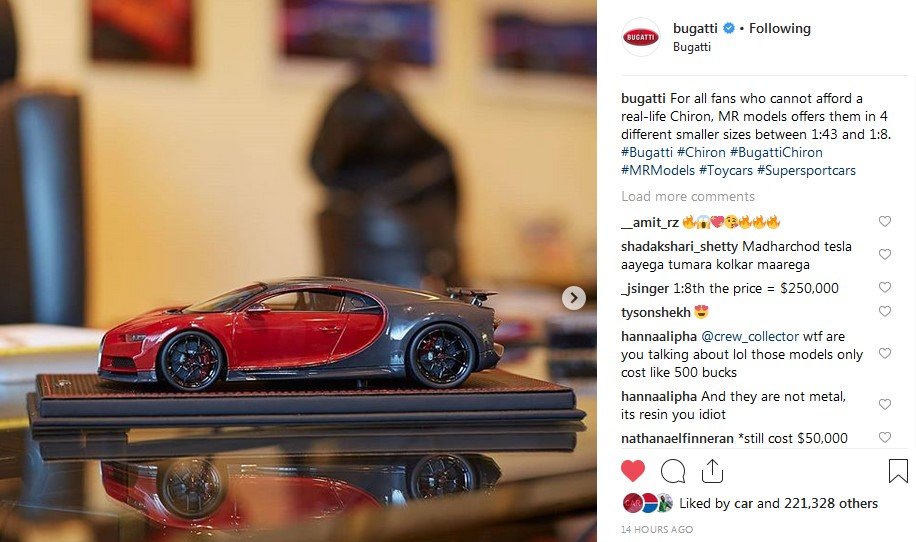 For all fans who cannot afford a real-life Chiron, MR models offers them in 4 different smaller sizes between 1:43 and 1:8. #Bugatti #Chiron #BugattiChiron #MRModels #Toycars #Supersportcars
We went further to find out what this MR model is all about. We were able to find out that the MR Collection is located in Gerenzano, a small Italian town near Lake Como and Milan. They produce hand built model cars in 1:43 and in 1:18 scales. They replicate cars with much attention paid to details.
MR Collection holds official licenses and cooperates directly with the most prestigious automotive companies: Ferrari; Lamborghini, Alfa Romeo, Audi, Volkswagen, Bentley, Bugatti and Porsche.