Burna's Aventador, NCS Seizes 190 Vehicles, Why NPF Vehicles Are Always Dirty, Apapa Customs Performance In 2022, News In The Past Week
Burna's Lamborghini Aventador, Customs seizes 190 vehicles in January, why NPF vehicles are always dirty, Apapa Customs performance in 2022, news in the past week.
Why NPF Vehicles Are Always Dirty – Police spokesperson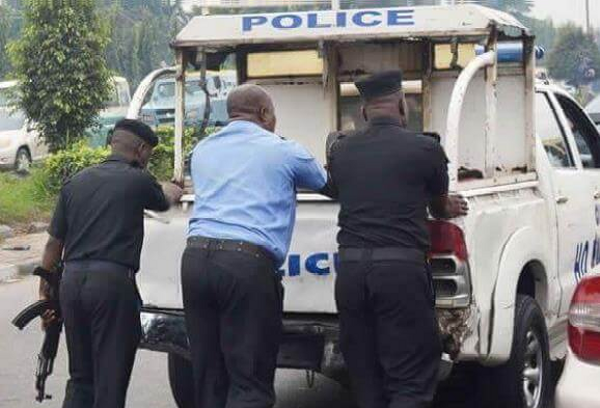 Nigerian Police Force Spokesperson Olumuyiwa Adejobi, earlier in the week explained why the departments patrol vehicles are always dirty and scattered.
According to him, the number of hours the vans spend on the road for patrol as well as the bad roads that ply on was responsible for the state of the vehicles.
Adejobi was reacting to a tweet by dat_Afikpo boi @sparoswagg, who asked why police operational vehicles are always dirty and scattered.
NCS Rapid Response Squad Intercepts 190 vehicles worth ₦7.3 billion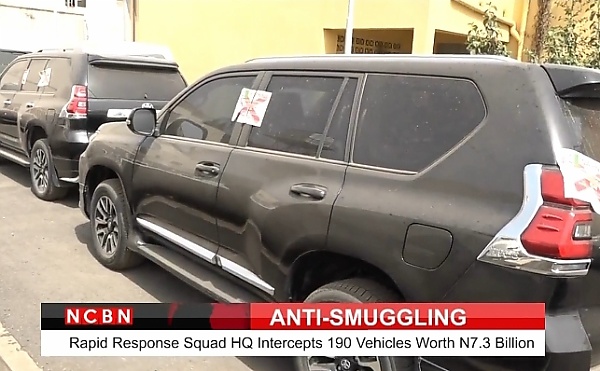 The Nigerian Customs Service Rapid Response Squad Headquarters (HQ) also announced the seizure of 190 vehicles with a Duty Paid Value of ₦7.3 billion Naira.
Among the seizures are two Toyota Land Cruiser Prado SUVs with the same chassis number. Other seizures includes 28 units of Toyota Land Cruiser 70 pickup trucks, popularly known as Buffaloes.
While commending his team, the Coordinator of the anti-smuggling unit vowed to continue to frustrate the activities of the smugglers.
Burna Boy Takes Delivery Of His Lamborghini Aventador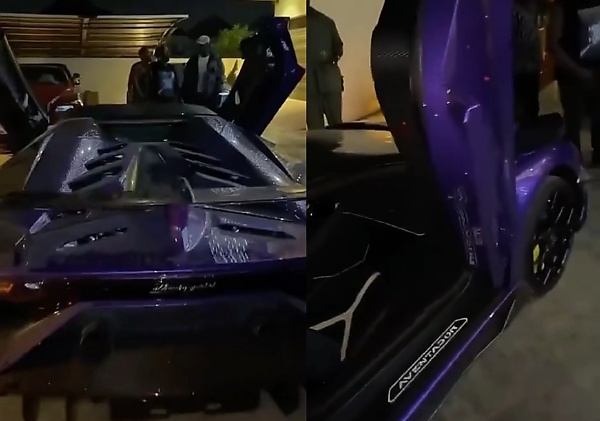 Burna Boy finally took delivery of his $1 Million Lamborghini Aventador SVJ sports car that he purchased last year to celebrate a successful 2022.
Recall that the Grammy award winner announced the purchase of a Lamborghini Aventador SVJ, a Mercedes-Maybach S-Class (S650) and a Bugatti hypercar through his instastory.
The Aventador SVJ joins his already impressive collection of luxury cars that includes a ₦125 Rolls-Royce Dawn he bought to celebrate a successful 2019.
Apapa Customs Generates ₦1 Trillion In 2022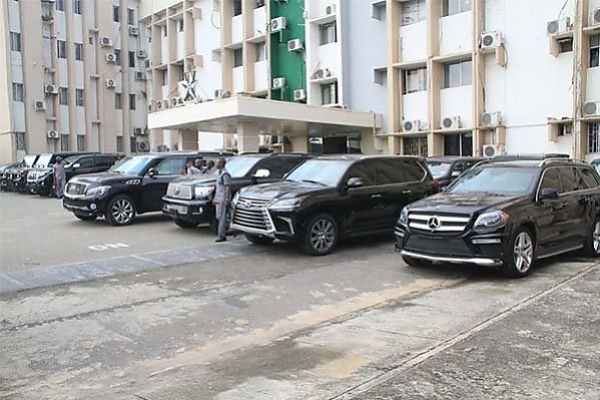 The Nigeria Customs Service, Apapa Area Command said it generated over One trillion naira as revenue for the year 2022 despite the challenges in the economic and trade supply chain.
The Command said that the amount collected in 2022 was 16.07 percent higher than the ₦870,388,340,650.65 (about ₦870 billion) collected in 2021.
On Anti-Smuggling, 157 containers with a duty paid value (DPV) of ₦14.4 billion were seized by the Command during the period under review, as against 102 containers with DPV of ₦31.8 billion seized in the year 2021.