Report: Mercedes-Benz To Drop Confusing EQ Nameplate In The Near Future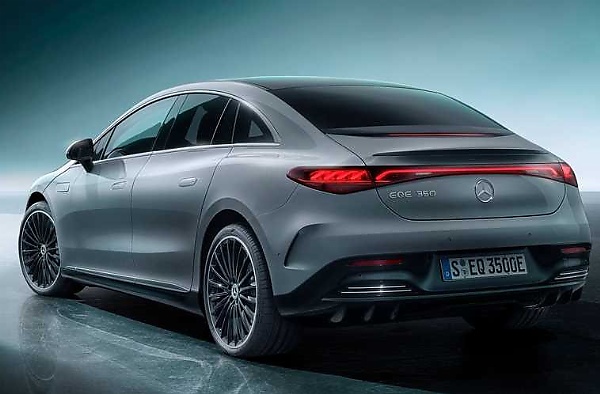 The report also stated that the decision to kill the EQ sub-brand has already been decided, and it's just a question as to when it'll happen that remains unanswered inside the automaker.
While the EQ branding will disappear from future Mercedes models, the company isn't altogether abandoning the name. The automaker wants to use the branding as a technology brand for EV accessories and services, like wall boxes, charging services, and more. Mercedes announced at CES last week that it plans to invest $1 billion into an EV charging network in North America, which could be a perfect recipient for the EQ name.
Although EQ electric vehicles have only recently started finding their way onto showroom floors, the brand was first announced in 2016. Now, the EQE, EQS, and others are sold under the brand as electric equivalents to the internal combustion engine-powered E-Class and S-Class.
If the report is true, the rethink won't come as a surprise. While car manufacturers have frequently used names to highlight electric powerplants, such as the Chevy Bolt and Ford Mustang Mach-E, they're starting to rely on more traditional monikers as EVs become more commonplace. Chevy's upcoming electric Blazer is one example. EVs will eventually become the default, and companies won't get to use the presence of an electric motor as a selling point.