Nigerian Makes Sculptures Of Animals, Including Gorilla, Crocodile, Out Of Worn-out And Discarded Car Tyres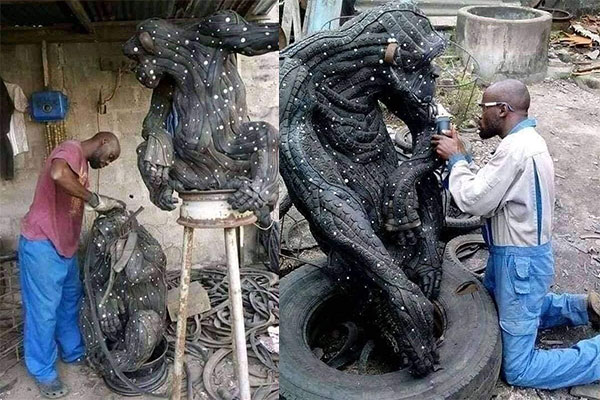 Nigerian artist makes sculptures of animals, including crocodile, gorilla, out of worn-out and discarded car tyres. 
A young Nigerian artist named Nkwocha Ernest has wowed social media users after using worn-out and discarded car tyres to build sculptures of animals.
Some of his creations includes, crocodile, a jumping ox, a long-eared rabbit and a gorilla. These sculptures looks so real that they could easily scare someone during night time. In actual sense, these designs resembles the real animals.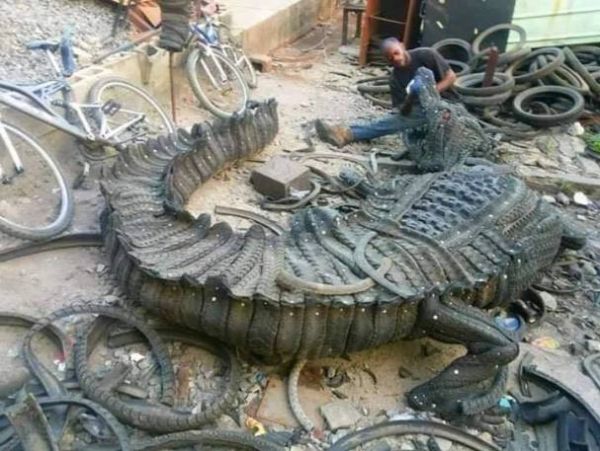 His creations has caught the eyes of many who have expressed their amazement at what he was able to make out of worn out and discarded car tyres.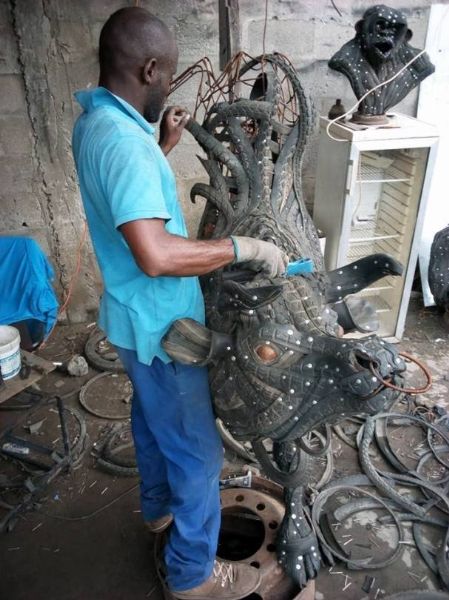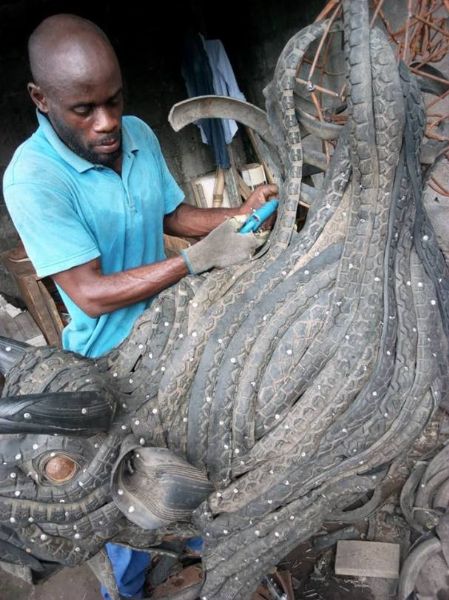 A user, @maryw.monfiston, said: "Amazing talent." another user, @aku_prod, reacted: "impressive." @boisdebene_243 commented: "Master."
A tyre is a ring-shaped component that surrounds a wheel's rim. They are used to transfer a vehicle's load from the axle through the wheel to the ground. Also, it provides traction on the surface over which the wheel travels.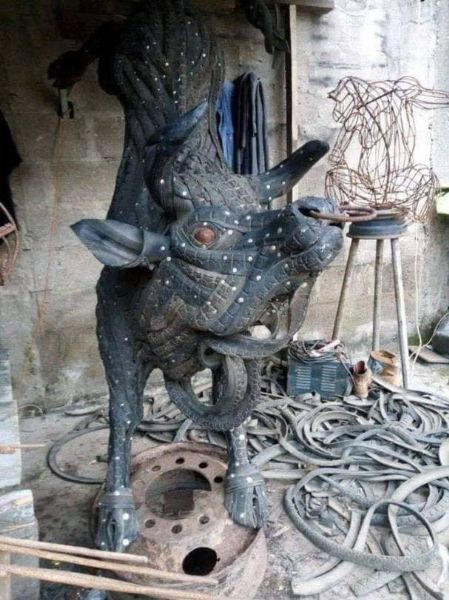 Most tyres, such as those for automobiles and bicycles, are pneumatically inflated structures.  These also provide a flexible cushion that absorbs shock as the tyre rolls over rough features on the surface.
Tyres provide a footprint, called a contact patch. It's design stands to match the weight of the vehicle with the bearing strength of the surface that it rolls over. The actualization of this comes by providing a bearing pressure that will not deform the surface excessively.