Cardi B Excited, Twerks For Offset As He Gifts Her A 2020 Rolls-Royce Cullinan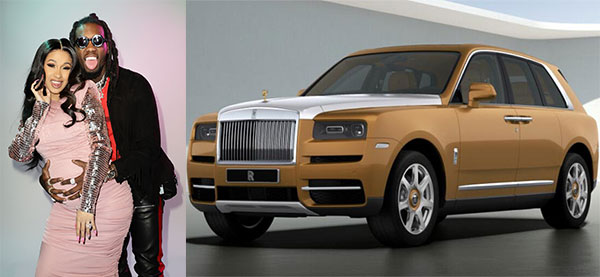 Cardi B celebrated her birthday.
The 28-year-old got a Rolls Royce SUV from her partner, Offset.
Sharing the gift on her social media page, she looked stunning and showed with a video of how she reacted.
What do you get the woman who's rich enough to buy herself whatever she wants? If you're Offset and that woman is Cardi B, you get her a custom 2020 Rolls-Royce Cullinan; for herself and daughter Kulture.
Rappers love their custom cars and no one loves expensive rides more than Cardi B. Especially since she can also use them as props for her selfies – a thing Cardi has long owned up to. Already the owner of an impressive fleet, she has now added a new whip to her ever-growing collection: a family-friendly Cullinan.
Video Of Cardi B Receiving Her Rolls Royce Cullinan
Cardi B, one of the most successful female rappers of the moment and the most surprising political voice/commentator in entertainment, turned 28 on October 11. She celebrated with a weekend-long Rager in Las Vegas, Nevada. Since current restrictions in Los Angeles wouldn't have allowed her to throw the party she wanted.
This meant Offset, with whom she shares 2-year-old daughter Kulture and from whom she filed for divorce just last month, had to go through the trouble of having her gift delivered at Vegas. It wasn't a tiny piece of Jewellery, either: as the video above shows, he gifted her a custom Rolls-Royce Cullinan, which he had delivered right at the party.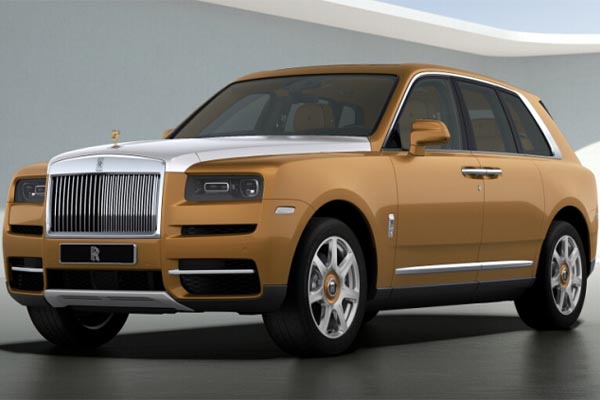 The video is fuzzy and shaken, and hardly offers a decent look at the SUV. However, judging by Cardi's reaction, it was up to par with her expectations. The Cullinan came with an included Rolls-Royce car seat for Kulture, with their daughter's name embroidered in the headrest.
This being Cardi who now says she's back with offset, we're bound to see more of the SUV in the coming days. At the moment, the rapper's car collection includes; a Lamborghini Urus, a Bentley Bentayga, a Mercedes-Maybach S-class, a Lamborghini Aventador S and a Chevrolet Suburban amongst others.
Perhaps the most hilarious part is that, until recently, Cardi didn't even have a driver's license. In typically brutally-honest fashion, Cardi admitted she loved expensive cars. She would buy them even though she couldn't personally drive them, because they made her look good in social media photos.
Although no full image of the car was gotten from the scene of presentation to Cardi B, we are well sure that the colour is brown. Also, it should possibly look like the photo below, except for the inner customization of  "Offset" at the driver's sit in the interior.