Check Out This Custom 2006 Jeep Wrangler TJ Limousine With 3rd Row Seating (Photos)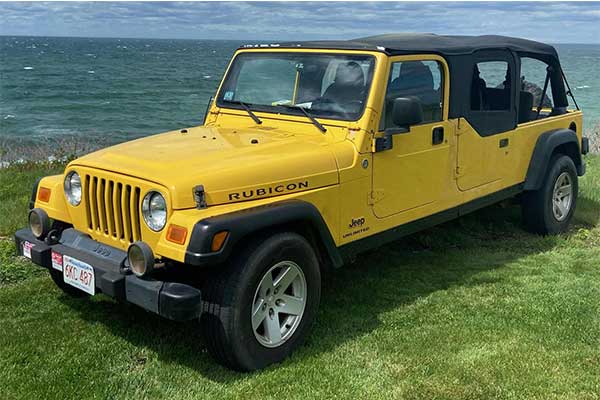 The Jeep Wrangler became popular because of its nimble, off-road nature. With a short wheelbase and impressive approach/departure/break-over angles, there are few places it can't go.
Then came the Wrangler Unlimited model with four doors that, while roomier inside, wasn't quite as manoeuvrable in tough terrain. Now we have this stretched-even-further version, and if you ever wondered what a three-row Wrangler would be like, here you go.
Illusion Coach Builders LLC in Rogersville, Missouri back in 2006 was responsible for this creation, and while at the shop, the Wranglimo gained a set of rear half doors and two more seats, for a total of six. The good news here is that you can take more people on adventures, but the bad news is that the extended wheelbase hasn't done any favours for this Jeep's break-over angle, and it's bound to get hung up on an obstacle sooner rather than later.
The interior is fairly standard, obviously with the exception of an added row of seats. On the topic of those new seats, it's actually the second row that was added, as the third-row seats remained where they were from when the car was still a 2-door. As far as equipment goes, it's again fairly basic, with air conditioning, but just the standard manual windows and locks. Its only aftermarket item is the Kenwood CD player.
As for the power plant, nothing was changed from the original TJ model. A 4.0-litre straight-six mill resides under the hood, making 190 horsepower (142 kilowatts) and 235 pound-feet (319 Newton-meters) of torque, sent to all four wheels via a 4-speed automatic transmission.