The 2022 Toyota GR 86 Teased With Supercharger Kit By HKS (Photos)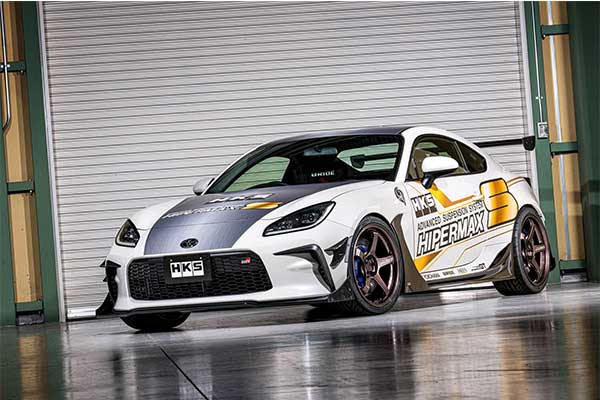 Barely a month since Toyota released the 2022 GR 86 coupe and another company teased their own version of the sports car which is more powerful. Enter the HKS, a Japanese based tuner company that showcased their own version of the GR 86 coupe. Still, in concept form, the GR 86 HKS shows off a more aggressive body with a massive rear wing and additional aero bits for that boy-racer vibe.
Much like its predecessor, the new 86 is shaping up to be a popular car among tuners and HKS is eager to provide an early preview. Custom wheels and an upgraded suspension are on the "to do" list, and so is a lightweight exhaust system likely unlocking a few extra horses. Inside, a pair of Bride bucket seats will provide greater lateral support.
There's no word on power figures yet, but any type of forced induction typically comes with noticeable gains. On the other end of the engine is their Hi-Power Spec L II exhaust system, which is just 0.5 mm thick and features titanium tips to maximize weight savings. If tuned properly, it should also add some power as well.
The GR 86 Concept has been fitted with HKS Hipermax S coilovers, which, thanks to dual PVSs, optimized needle jet and bump stop rubber shapes and low friction technology offers "the best ride in HKS suspension history." Moreover, it sports a set of Yokohama Advan GT wheels mounted on Yokohama Advan Neova tires.