2022 Toyota GR 86 Unveiled And It Is More Powerful Than Before (Photos)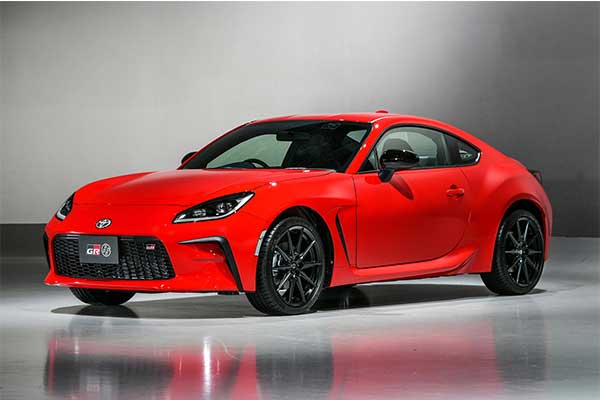 The 2022 Toyota GR 86 isn't really a new car as it's identical twin the Subaru BRZ has been available for 5 months now but Toyota made its own version unique. We should take into consideration that this car is a Toyota-Subaru project and both companies also worked on the 1st generation model. A majority of the GR 86's specs are already known, thanks to the BRZ's reveal last November.
A few differences can be seen at the front as Toyota outfitting the GR 86 with the "Functional Matrix" grille similar to the one found on the GR Yaris. The headlight LED signature is also slightly different compared to the BRZ. It also has a lowered stance and curvier hips along with some other tweaks such as the slightly narrower greenhouse. Other new exterior features include motorsport-derived aerodynamic components such as special air outlets and side sill spoilers. These are said to improve the car's handling and stability.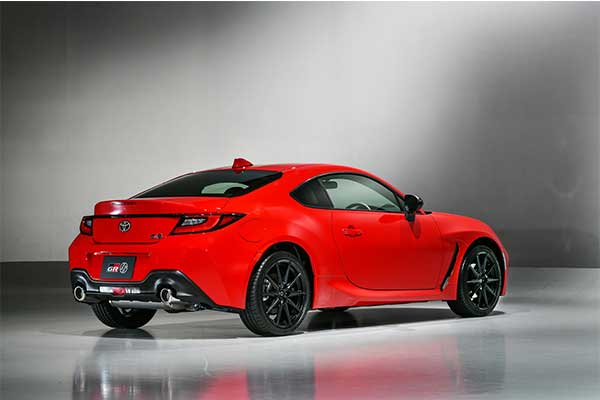 On the interior, a 7-inch TFT screen is fitted to the GR 86 and it has a unique opening animation sequence inspired by the engine's piston movements. The rest of the interior is functional and driver focus. The updates certainly bring it further into the modern age, but it also benefits from some old school charms. The presence of physical buttons, dials, and switches provides haptic feedback for the driver. Glad Toyota added this so that drivers will not be bored. Like the Subaru BRZ, The GR 86 is a 2+2 seater coupe with rear seats best suited for young children.
Under the hood lies a 2.4-litre naturally aspirated Boxer engine rated at 231 horsepower and 184 lb-ft of torque. It is mated with a six-speed manual transmission or an optional six-speed automatic with a new Sport mode. This rear-wheel-drive coupe does 0 to 62mph in 6.3 seconds, down from first gen's 7.4 seconds.  On safety, the GR 86 will come with Subaru's EyeSight Driver Assist Technology. The system includes various pre-collision safety features to help avoid accidents.