Next Generation Toyota 86 Coupe Spy Photos Caught (Photos)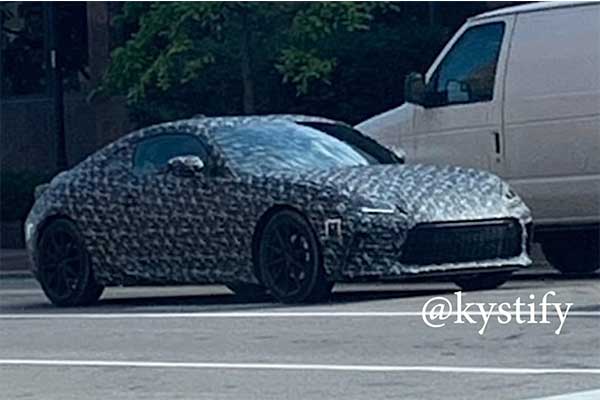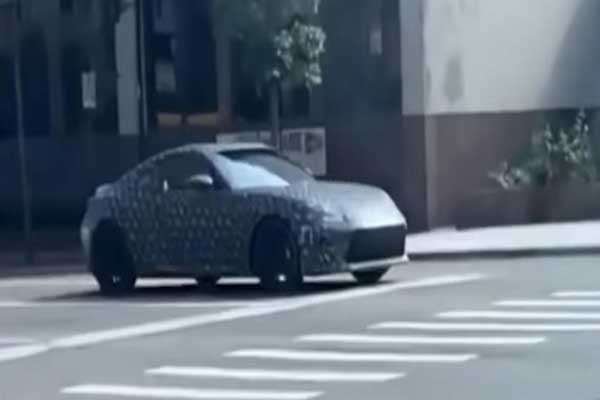 Toyota's only practical coupe is getting a replacement soon and as usual with some manufacturers, it was seen test driving. Although the pictures are not too clear but it's definitely the 86 coupe because the frame is very similar. And like the 1st generation model, it will be co-built with Subaru (Subaru's version is the BRZ).
Reports suggest the new Toyota 86 will be underpinned by Toyota's TNGA architecture since it can be adapted to support rear-wheel drive powertrains. Like the current model, Subaru is expected to provide the powertrain. Rumour has it that the 86 will get the GR treatment called the which will be a more powerful model.
On the engine, the latest 86 will get an upgrade from the current 2.0-litre 205 hp and 156 lb-ft of torque. It will now be powered by a Subaru devised 2.4-litre that outputs 255 hp which is 50hp more than the current model. Power will, of course, be sent to the rear wheels. The transmission is still unknown but may retain the 6-speed manual or 6-speed automatic.
With Toyota finally stopping the production of the 86 and are not requesting orders gives signal for a model change. As its a collaboration with Subaru, expect the BRZ to be replaced with a similar model by 2022.