FV Frangivento Sorpasso Is The Latest Italian Supercar Ready To Compete With The Big Boys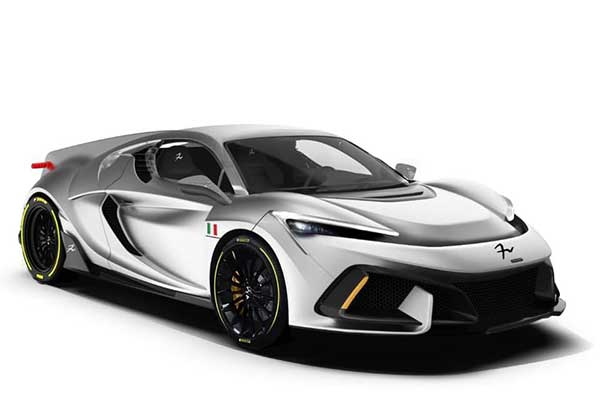 When we hear Italian supercars, the 1st thing that comes to mind is either a Ferarri, Lamborghini or even Pagani but this time a new kid in the FV Frangivento Sorpasso is here and wants to compete with the big boys for bragging rights. The question is can it truly shake its Italian rivals? There's only one way to find out.
The car will be sold in both Stradale and GTXX guises and whereas the Stradale has a naturally aspirated V10 engine with 610 hp, the GTXX features a supercharger that increases power to 850 hp. That grunt is enough to send the supercar to 62 mph (100 km/h) in just 2.9 seconds and through to a 214 mph (345 km/h) top speed. Both the Stradale and GTXX have all-wheel drive.
On the exterior, the FV Frangivento Sorpasso catches the eye thanks to its aggressive angles and sharp surfaces. The headlights with LED daytime running lights are angular and they give it that beastly look. It has a large grille and features a gaping-wide air intake. Though not revealed in the press images, the cabins of both Sorpasso supercars are said to come in Alcantara, as well as leather worked by the historical Turin-based atelier of Mario Levi Group. The FV Frangivento Sorpasso will also apparently feature an 'Avatar Driving Assistant' that uses AI technology.
Buyers of both the Sorpasso Stradale and GTXX can enter two personal programs called Programma Sviluppo and Programma Ego for 30 days wherein they can work side-by-side with the stylists to design their own car. Pricing of the FV Frangivento is unknown but deliveries of the supercar will start July at the most.