Need An Affordable High Powered SUV? Nissan Patrol Nismo Got Your Back (Photos)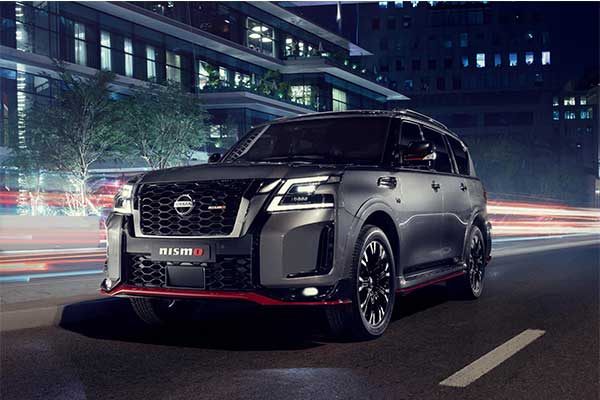 Introducing the 2022 Nissan Patrol Nismo, a performance-focused body-on-frame SUV based on the facelifted Patrol that premiered in 2019. This model will blow your mind as it is powerful and also capable to take on the big dogs. In addition, the Patrol Nismo will not your pocket.  The Patrol Nismo will be the 3rd vehicle in the Nismo lineup after the 370z and GTR. Shown at a virtual event hosted at Expo 2020 Dubai, the 2021 Patrol Nismo is aimed exclusively at the Middle East.
To distinguish the Patrol Nismo from the regular SUV, Nissan added some exterior modification which standout. These include a new front fascia with a honeycomb three-dimensional mesh grille, restyled headlights, and horizontal chrome strips with the Nismo logo. The front bumper also receives a side duct to help achieve zero lift force. The rear bumper also boasts dark chrome inserts and slightly tweaked taillights can be found above it. The LED fog lights are actually inspired by the Nissan F1 car. The familiar Nismo red line wraps around the SUV at its base while 22-inch, two-tone aluminium wheels are standard.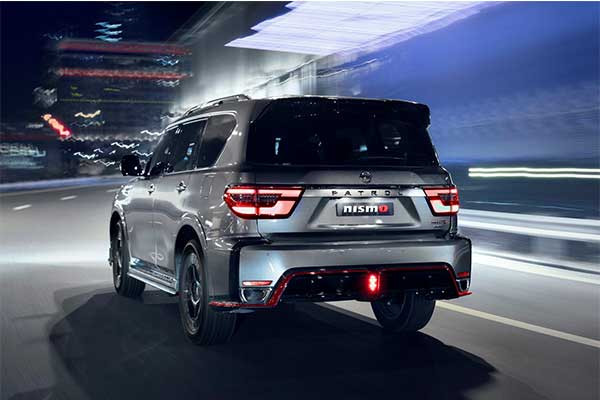 Adding to the plushness of the interior is the leather and Alcantara upholstery, wrapped around most touchable surfaces, joined by carbon fibre veneer and tother special touches such as the red tachometer. The model is also equipped with a wireless charging pad, USB sockets and Apple CarPlay. A reduction of the frame vibration together with A/C upgrades for the second row increase the ride quality, Nissan claims.
At the heart of the Patrol Nismo is the same naturally aspirated 5.6-liter V8 with 428 horsepower and 413 pound-feet (560 Newton-meters) of torque as before. The Patrol Nismo is paired with a 7-speed automatic transmission and a 4-wheel-drive system. That makes it 28 hp more powerful than the standard V8 Patrol while having the same amount of torque. It may not be as powerful as the G63 AMG but it looks great and it's an 8-seater which means more passengers will be carried in style. Pricing of the Patrol Nismo is set at $105,000 (₦43 million before shipping).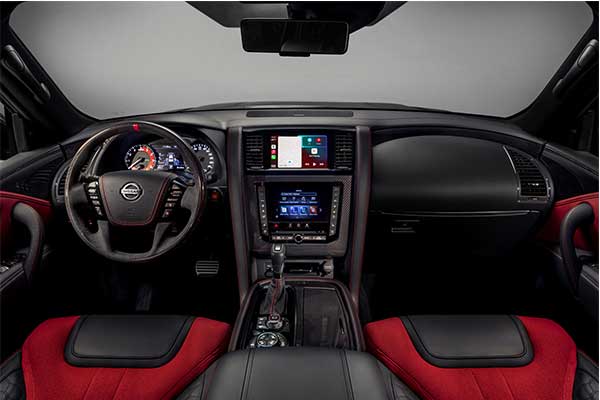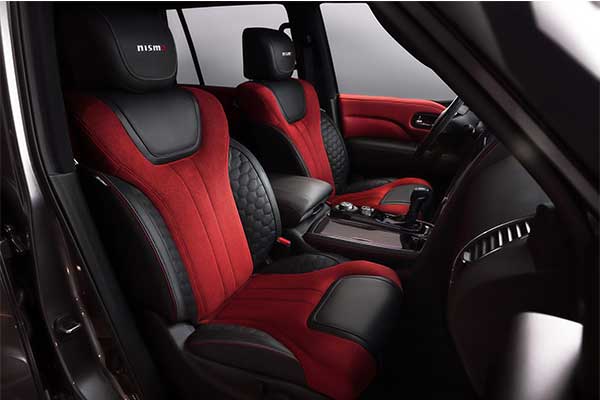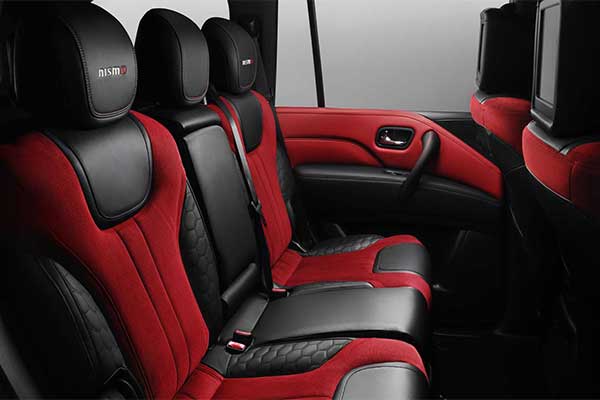 Also See: Buy and sell cars faster on Carmart NG