Nissan Armada Refreshed For 2021 With New Front And Interior (Photos)
Nissan has refreshed its flagship SUV the Armada for 2021 and promises more power and more tech. This refresh was long overdue as the current Armada looks old and outdated. Just to chip in, the Armada is called Patrol in Africa and the Middle East so expect the same changes when that version drops. Now back to the story, the Nissan Armada feels like an entirely new model from the inside (most noticeable) and the front too has been seriously upgraded.
The 2021 Armada becomes the carmaker's first model to feature a revised badge, to go with the new grille, hood, front fenders, front and rear bumpers, plus new LED headlights and taillights. Customers will be able to choose from seven exterior colours. These include the Mocha Almond Pearl and Brilliant Silver Metallic, while Coulis Red Pearl is a new addition.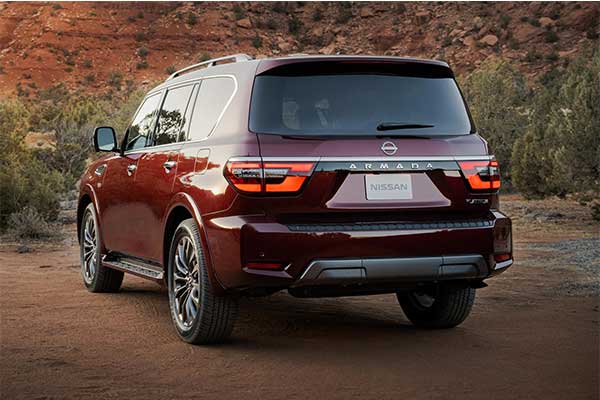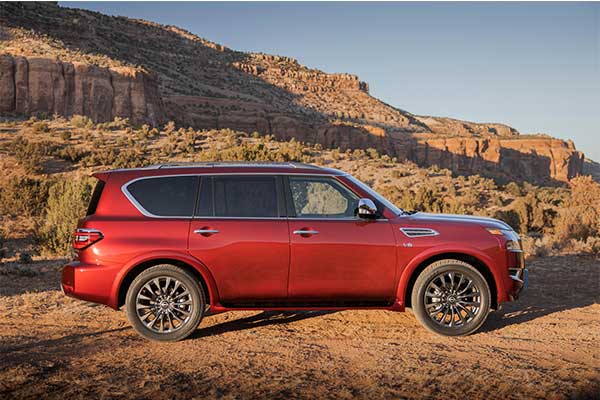 Inside the Armada, there's now a 12.3-inch infotainment screen that replaces the previous 8.0-inch display. The larger monitor also has a better resolution of 1920 x 720 pixels.  The tech is capable of updating map data and software over Wi-Fi. The system supports wireless Apple CarPlay. The instrument panel on the Armada now has a 7.0-inch display, too. The range-topping Platinum grade has an updated rearview mirror camera that now measures 9.4 inches, rather than 7.5 inches before. It also has a higher-density display. The cabin also features a redesigned centre console that occupants can open from the front and rear. Inside, there's a removable tray.
As for performance, the 2021 Nissan Armada, with its front and rear independent double-wishbone suspension, is equipped with a 5.6-litre Endurance V8 engine, mated to a 7-speed automatic gearbox. The power unit produces 400 HP and has a maximum towing capacity of 8,500 lbs (3,855 kg). Furthermore, four-wheel-drive variants feature Auto/4HI/4LO modes as standard.