Genesis Launches Second SUV As GV70 Drops Officially (Photos)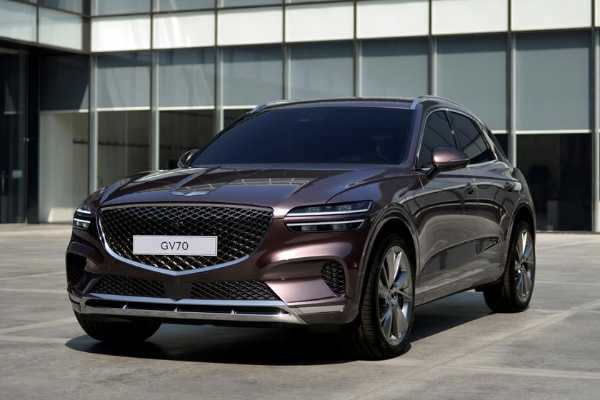 We know we have been repeating this over and over again that 2020 is Genesis's year as they have yet launched the GV70 SUV. This is the second SUV from the Korean brand and its set to topple the competition from Germany and beyond. Set to become one brand's most important models, the GV70 is an entry-level crossover that features a bold and upscale design.
Starting with the design, the GV70 adopts the Genesis signature crest grille and the split quad-headlight shape. A parabolic line begins at the headlights, then runs down the length of the vehicle to create a sensation of motion. Moving further back, there's a sloping hood and curvaceous bodywork. Continuing to the rear, the GV70 has a rakish window and a stylish liftgate with an integrated spoiler.
Onto the interior, we are treated by a masterpiece, this is by no means one of the best interiors fitted to a small SUV. The design derives inspiration from aerodynamic sections of aircraft wings with rich volume and unique elliptical elements. At the centre sits a 14.5-inch LCD touchscreen with a beautiful shift-by-wire gear selector that looks like a jewel. The GV70 has also been outfitted with stylish climate controls and a thin chrome line which wraps around the cabin. New tech like a fingerprint authentication system and Advanced ROA (Rear Occupant Alert) with radar sensors has also been included.
Although Genesis is tight-lipped about the specs, the GV70 will be available in 2 petrol-powered engines. For starters is a turbocharged 2.5-litre four-cylinder and it will likely produce 300 hp and 311 lb-ft of torque. Next is the twin-turbo 3.5-litre V6 that outputs 375 hp and 391 lb-ft of torque. All engines are mated to an 8-speed automatic transmission as other options are unknown. The GV70 will be offered with rear- and all-wheel-drive system and will be launched next year.