2022 Subaru BRZ Coupe Unveiled With A More Powerful Engine (Photos)
It was high time that the Subaru BRZ gets a replacement after 8 years of success globally and creating a name for itself in the small sports car market. Enthusiasts were scared that Subaru will discontinue the car because of the rise of SUVs but that's not the case. Once again, the project is a collaboration between Subaru and Toyota so expect the latest Toyota 86 to debut soon.
The all-new 2022 Subaru BRZ was unveiled at the Thermal Club Raceway in California. Like the original car, the new BRZ is a sports car in its purest form with a naturally-aspirated Boxer engine. It is known for its low weight, and engaging driving dynamics, only this time upgraded with more power. The styling is sharper with improved handling and a revamped interior. Speaking on the interior an 8-inch touchscreen that features Subaru's latest Starlink infotainment system is available. In addition, it comes with Apple CarPlay, Android Auto support, Bluetooth hands-free phone connectivity and audio streaming, a rearview camera, and SiriusXM satellite radio.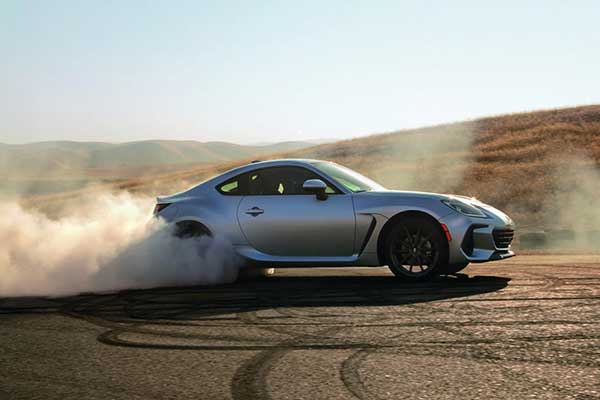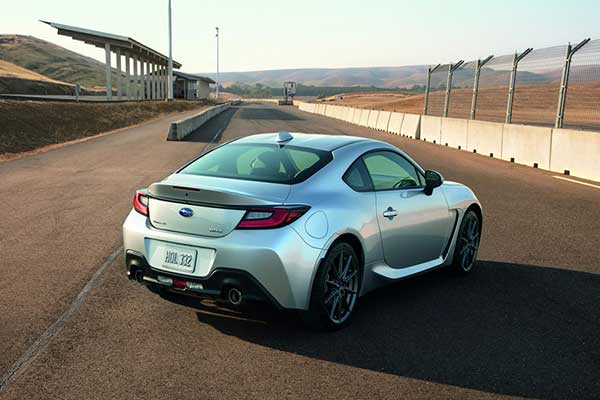 Under the bonnet; Subaru opted for a new naturally aspirated 2.4-liter flat-four engine with a redline at 7,000 rpm, producing 228 HP and 184 lb-ft of torque. That's 15 percent more torque than the previous model. This new engine improves the centre of gravity by making it lower. It comes in a 6-speed manual or a 6-speed automatic transmission that features a new Sport mode for more rapid downshifts. A limited-slip differential will be standard across the range.
Subaru claims that the new BRZ is the lightest 2+2 production sports car in the U.S. market, tipping the scales at just under 2,900 lbs (1,315 kg) estimated. That's possible thanks to the use of aluminium for the roof, front fenders, and hood. The chassis has been reinforced to the point it now offers 50 percent greater torsional stiffness. Furthermore, the cargo has space to accommodate things like a mountain bike, golf clubs, or even a set of tires.
Subaru says the 2022 BRZ will arrive in showrooms by next autumn which is an awfully long time. Performance figures are unknown but will be faster than the older model.