Infiniti QX55 Joins The Coupe-SUV Party And It Looks Great (Photos)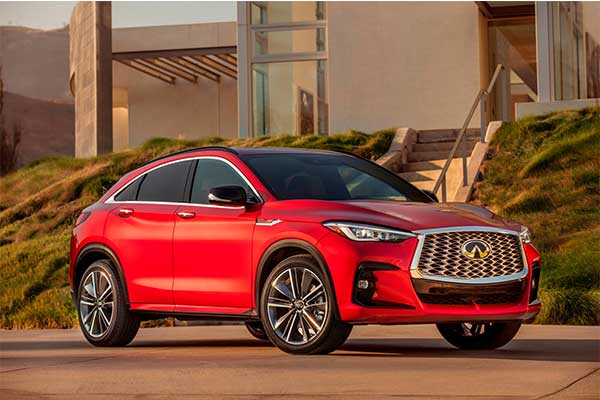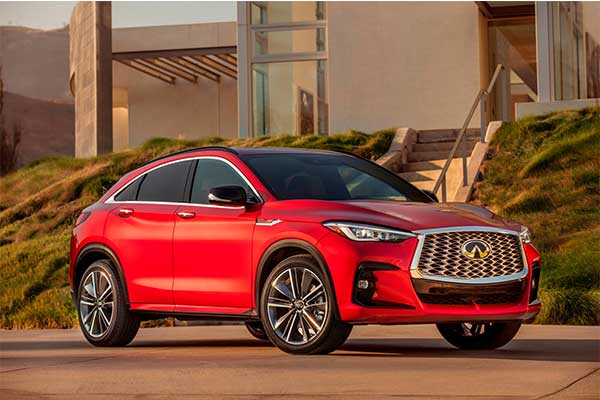 With the coupe-SUV market gradually gaining momentum, Infiniti has unveiled its own version with the QX55. The latest Infiniti QX55 is set to take on rivals from BMW and Mercedes-Benz (X4 and GLC coupe). Infiniti unveiled the QX55 in a glitzy concert experience streamed from Los Angeles, an event that featured global superstar Aloe Blacc. In addition, the QX55 is the spiritual successor to the FX which had tons of issues.
Set to be launched next spring, the 2022 QX55 combines "unapologetic style with inspired dynamics."While the model is based on the QX50, it features a sportier and more streamlined design. At the front, there's a prominent mesh grille which is flanked by LED headlights and sportier air intakes with gloss black accents. Furthermore, there's a standard 20-inch wheels, while the sloping roofline leads to piano key taillights. Fans will also notice that the plastic body cladding on the QX55 has been kept to a minimum. The rear end follows in the footsteps of the QX50, but there's a new liftgate with an angular window and a unique spoiler.
Moving on with the interior, it shares several styling cues with the QX50 and features what Infiniti describes as a "driver-centric" design. Buyers will find analogue gauges, some cheap switchgear and dual touchscreens which measure 7- and 8-inches. The Infiniti QX55 will be the 1st Infiniti model to come with Apple CarPlay and supports wireless charging.
The QX55 is powered by a 2.0-litre turbocharged engine that outputs 268 horsepower and 280 lb-ft of torque. In addition, it is mated with a CVT gearbox that comes with an intelligent all-wheel-drive system. Up to 50 percent of the engine's power can be directed to the rear wheels when required.