Infiniti Teases QX60 Monograph Concept, Gives A Glimpse Of The Future
Since Nissan activated the reset button on all their cars, their luxury Infiniti brand isn't left out. They have launched the QX60 Monograph SUV and it shows what the luxury carmaker has to offer going forward. The good news is that this concept is likely to look the same in its production form. Infiniti says they will launch this SUV in 2021 as a 2022 model. It is a replacement to the current almost a decade old model which has a positive spell on the market.
Sharing further light on the design, Infiniti's design guru Alfonso Albaisa said in a statement."In crafting this Monograph, we wanted to change the tonality of the QX60 and transform the nameplate from a sculptural and architectural point of view. We raised the visual centre of gravity, giving it a strong, straight shoulder line that carries through to the hood, with a higher, more prominent grille, and longer-looking cabin to deliver a sense of muscularity and a commanding presence". As we can see, the QX60 Monograph has a wide stance, sleek greenhouse, horizontal shoulder line, and muscular wheel arches. These design features make the QX60 Monograph far better in looks than the current model.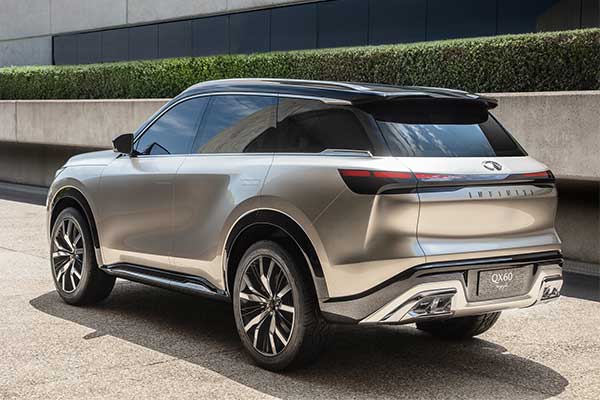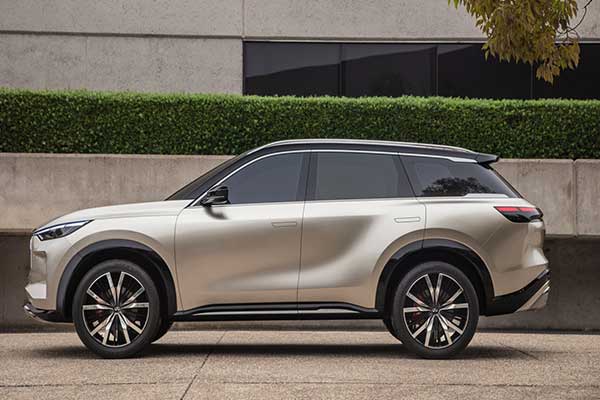 As disappointing as it may sound, Infiniti did not release the interior images but assured that the SUV will be a 7-seater. Also disappointing again is the non-release of its engine specifications but rumours filtering around says a 2.0-litre turbocharged 4 cylinder engine from the QX50 will be fitted. This engine produces 268 hp and 280 lb-ft of torque. And as usual with Nissan/Infiniti vehicles, it is likely a CVT gearbox will be fitted with front or all-wheel drive.