Checkout The Bad Condition Of Roads In Ogba-Ijaiye, Lagos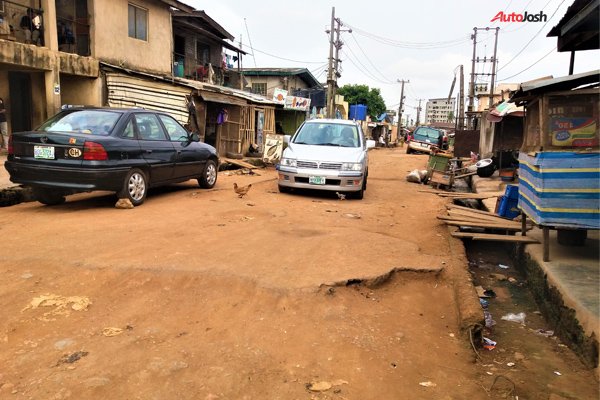 Ifako-Ijaiye Local Government is one of the 183 other local governments in Nigeria created on October 1, 1996 by General Sani Abacha, the then military head of state.
It was carved out of Agege Local Government, with headquarters in Ifako.
Ifako-Ijaiye Local Government is a border suburb town as it shares border with Ogun State.
The Ifako-Ijaiye Local Government is home to major settlements such as Ogba-Ijaiye, Ifako, Oke-Ira, Iju-Ishaga, Obawole, Iju-Ogundimu, Fagba, Agege Pen Cinema among others.
In Ifako-Ijaiye,  Ogba-Ijaiye is notorious for numerous bad roads. For example, Fadipe Street, Ogba, Moyo Agoro Street, Haruna Street, Oshola street, Inuobimi street, Akinfenwa street, etc.
The Executive Chairman of Ifako-Ijaiye Local Council Development Areas of Lagos State is Hon (Apostle) Oloruntoba Oke.
The Governor of Lagos State, Mr. Akinwunmi Ambode.