Checkout The World's Highest Steel-Trussed Suspension Bridge (PHOTOS)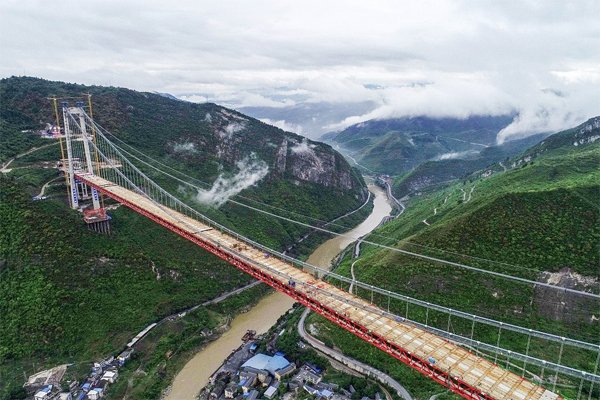 China keeps breaking its own World Records in terms of bridges and related infrastructure.
For instance, the records of the world's highest, longest, and fastest-built bridges were broken by China one by one in recent years. And, another record has just been retired.
Below are pictures of the main body of a newly constructed bridge in China. The bridge is the world's highest and second longest steel-trussed suspension bridge.
It was jointly built by the Chinese provinces of Guizhou and Sichuan. The bridge connects SW China's Guizhou and neighbouring Sichuan.
The mega suspension bridge of Gulin-Xishui expressway, successfully completed closure last week Thursday.
The 2,000-meter-long bridge has the world's highest tower and second largest span of its kind.
It is scheduled to open to traffic in September 2019.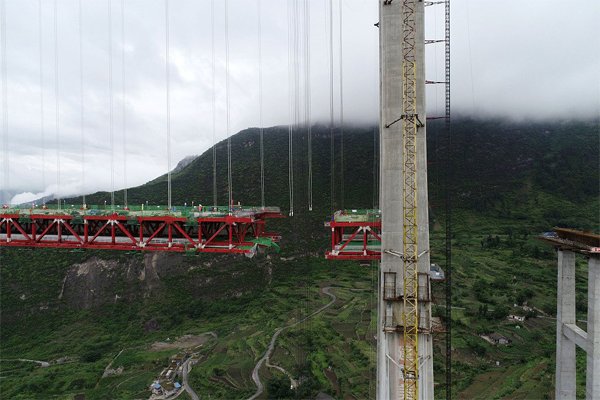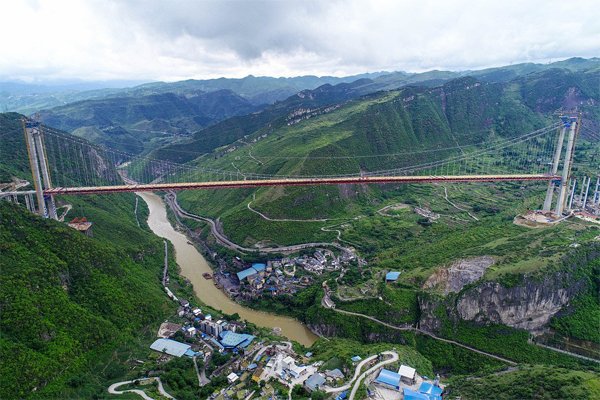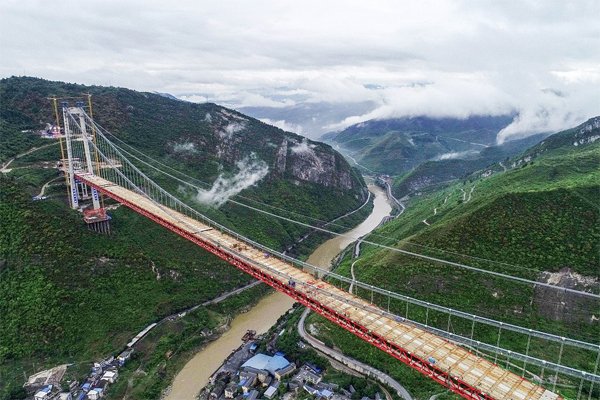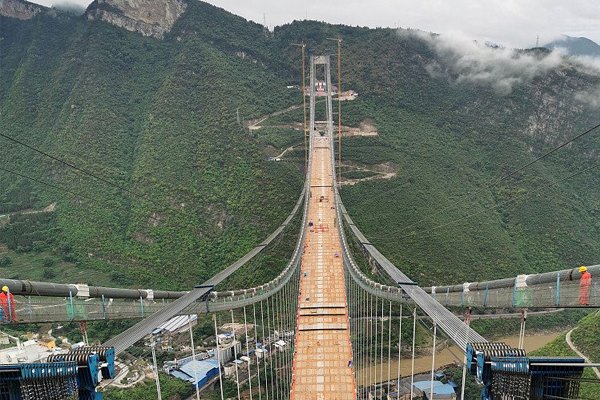 Photo Credit: China Global Television Network