Chinese Business Man Buys £45K BMW And Paid First Instalment With Coins He Kept For Many Years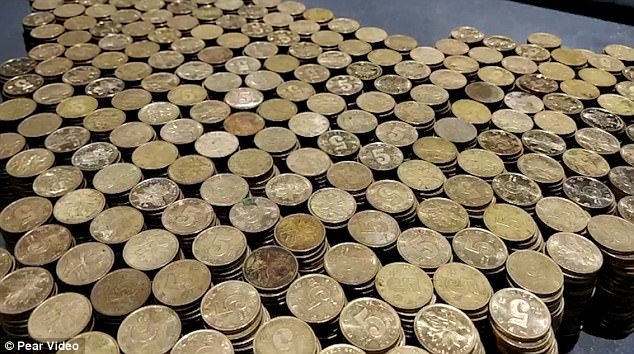 A chinese businessman,who is into an wholesale business bought a brand new BMW, whose full price is about 400,000 yuan(£45,000 or $60,500) on December 18, and insisted on paying the first instalment of his new car with coins.
Workers at the car retailer were stunned by the man's choice of payment .To collect the substantial first payment of 70,000 yuan(£8,000 or nearly $11,000 dollars), the sales representatives had to travelled to the buyers house to retrieve over 10 boxes of the currency.
The sum was entirely made up of five maos that the client had been saving over the years.
The sales representatives reportedly spent hours on the floor counting the copper coins by hand.
There is no reported case of the BMW buyer having a beef with the dealership prior to this transaction. May be he only wanted to pay with the coins he diligently saved up over the years.☺?
What would be your reaction if you were the dealership and you are still expecting the balance payment?