Automobile & Touring Club Of Nigeria Joins Nigerians To Wish Yusuf Buhari Speedy Recovery And Emphasize Her "Make Roads Safe Campaign"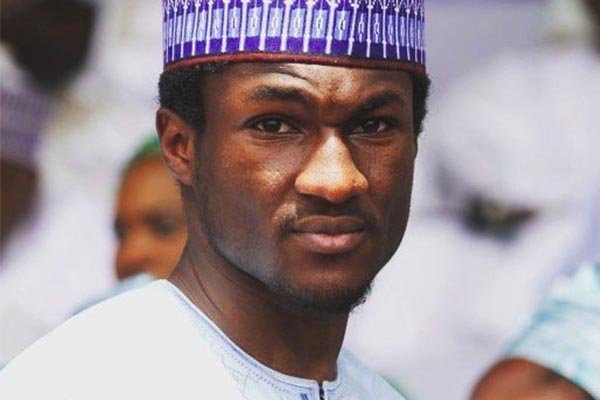 Automobile & Touring Club of Nigeria (ATCN), an affiliate of Federation International de Automobile (FIA) wishes Yusuf Buhari speedy recovery.
ATCN is a Non-Governmental Organization with aims and objectives of creating awareness for road safety, safety in motorsports as well as environmental awareness.
The organization ensures Nigerian road users are properly enlightened, trained and educated as per road usage ethics whilst taking into consideration the efforts of road management agencies saddled with the responsibility of ensuring drastic reduction in the number of both death and serious injuries on Nigerian roads.
ATCN's safety programmes include:
1. Safer Driving – Periodic FIA Road Safety Grant Programme & FIA Foundation Programmes organized by ATCN which teaches good driving habits, traffic rules, pedestrian safety and first aid techniques. The most recent training was conducted in October for transport stakeholders in Kaduna.
2. Better Use of Information – collating accurate data on road incidents and using this to improve drivers training.
3. Safety For Other Road Users – ATCN champions the Children's Traffic Club to educate school children and pedestrians as well as assist start-up road safety clubs to build comprehensive safety curricula.
In pursuit of the organization's safety campaign, ATCN hosted the 2017 FIA's African Sport Regional Congress at Transcorp Hilton Abuja from 25th – 26th of August 2017. The FIA President who is also the United Nations Special Envoy for Road Safety, Mr. Jean Todt, was present at the event amongst other dignitaries from Federal Road Safety Corps and Ministry of Sports. Jean Todt spoke extensively about Road Safety during the Congress after meeting the Vice President of Nigeria, Prof. Yemi Osinbajo (SAN) at State House, Abuja.
ATCN is committed to the analysis, training and policy development which would ensure everyone has access to safer mobility and transport systems.
For more information visit: www.atcn.com.ng
Contact:
Vice President ATCN,
Email: [email protected]
Phone No: 08035399996
See Related Post: Nigeria Hosts Worldwide Car Racing Organisation's Regional Congress